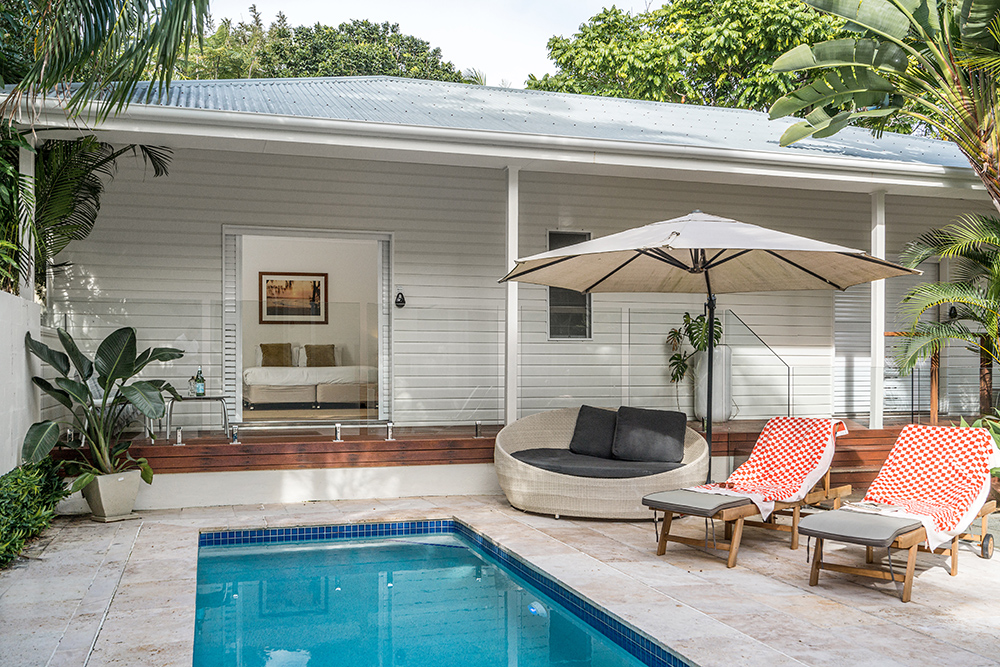 Cove Collective
Book one of the studios, the two bedroom appartment, or book out the whole property. The Cove Collective Beach house is one of our most unique properties, perfect for the traveller who wants to get out and about in town.
Bayside Court
Right on the edge of town, Bayside Court has a variety of multistorey accomodation options with a community pool and BBQ area accessable to all. Both 3 bedroom and 2 bedroom accomodation units available.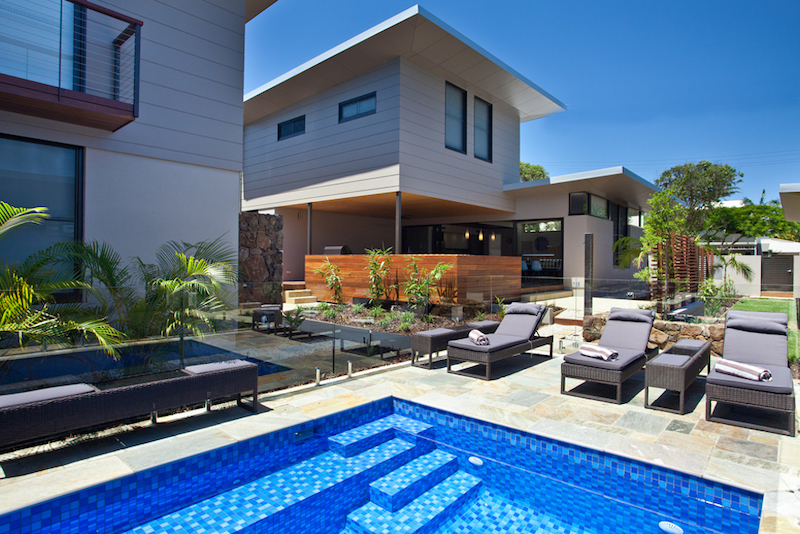 Byron Lux
The ultimate in luxury accomodation in Byron Bay, Byron Lux offers 4.5 star rating accomodation with six large 4 bedroom houses located around a beautiful pool area. All houses include state of the art appliances and facilities.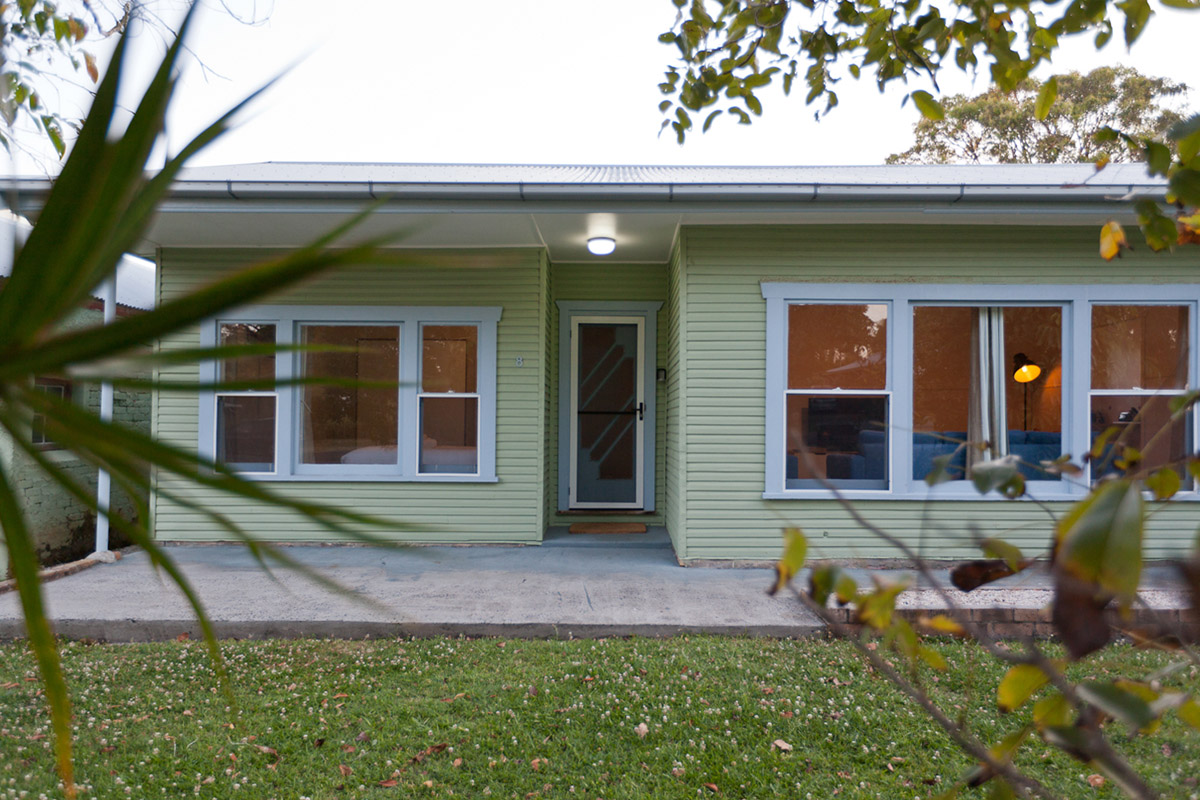 Charlie's
Bright, airy, spacious and tranquil are all the things you think of when looking forward to Byron Bay. Charlie's Beach House fits the brief, with all that retro Byron Bay charm – only 2 minutes from the Byron Town Centre.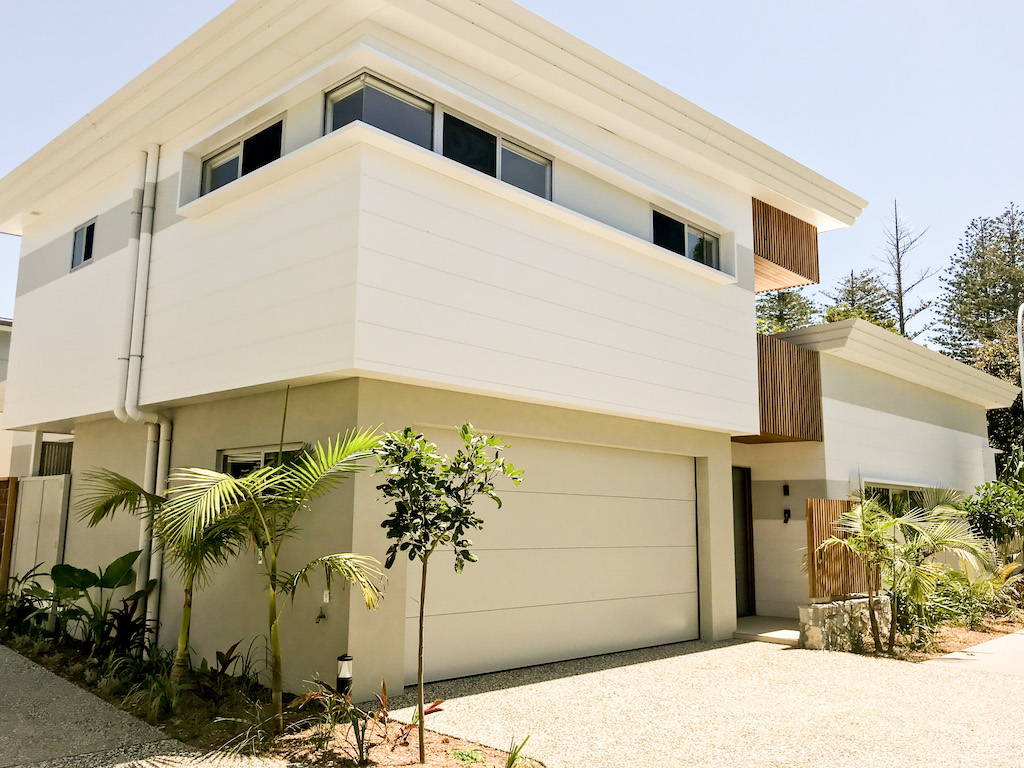 Fat Frog
With 5 outstanding detatched dwellings, Fat Frogs consists of luxury double story holiday homes each complete with a study nook, pool and two master bedrooms with en-suites. The whole of Fat Frogs can fit 40 ppl.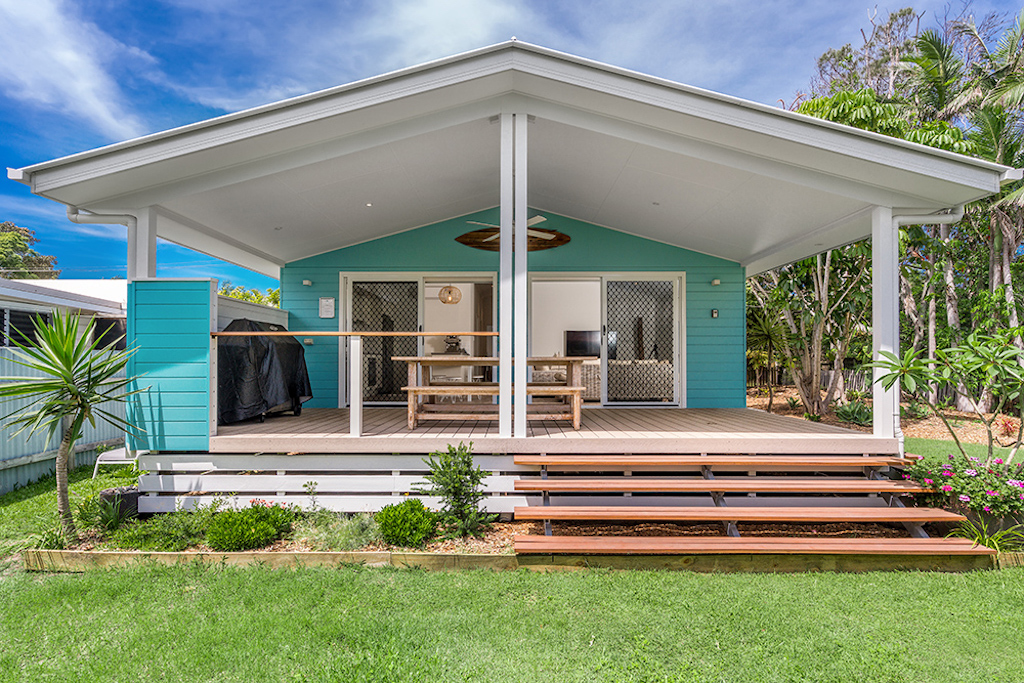 Harvey's
Hidden off the main strips of Byron Bay, Harvey's Beach House is in peaceful Burns Street – still only a stones throw from Byron's centre, and the Byron Bay Brewery.  Four bedrooms with multiple configurations, Harvey's can sleep 8 ppl.
Kaylani
Luxury self contained holiday houses, each Kaylani house has its own resort style swimming pool, epic dining facilities and beautiful open plan living areas. Luxurious in every sense of the word, and spacious beyond belief.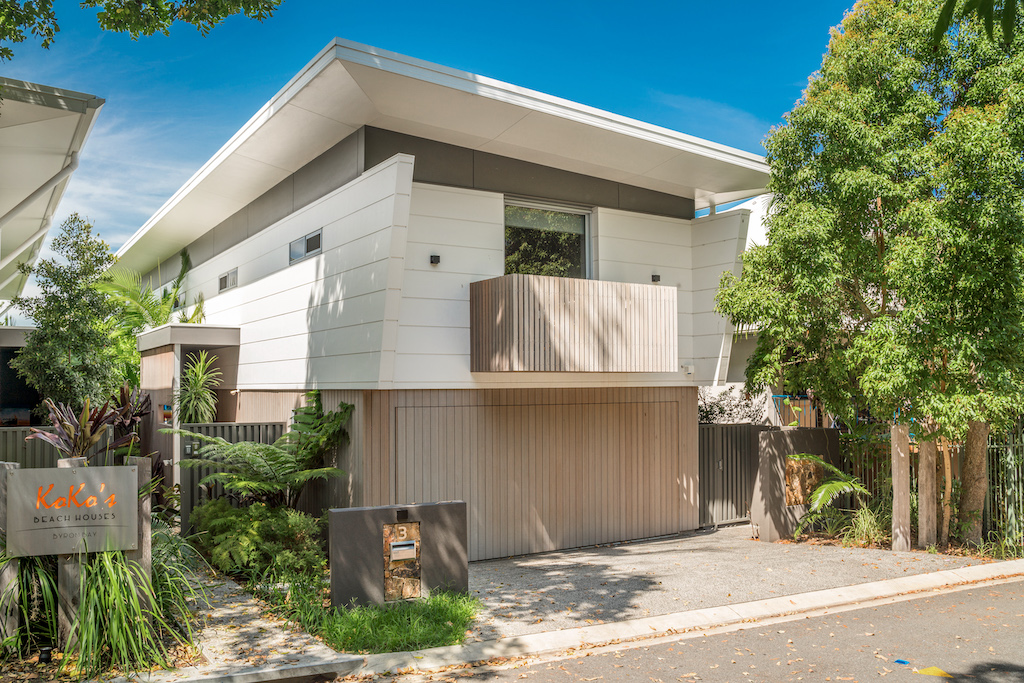 Koko's
2 elegant luxury homes each with their own private outdoor dining areas and pools, Koko's is the perfect self contained holiday accomodation. A short walk to either Byron Town Centre or Treehouse at Belongil.
Sunbather House
Find the ultimate 'live like a local' experience at Sunbather!
As the name suggests, this property is perfect for days spent relaxing outdoors, basking in the sun by the pool or watching the sunsets from the front deck.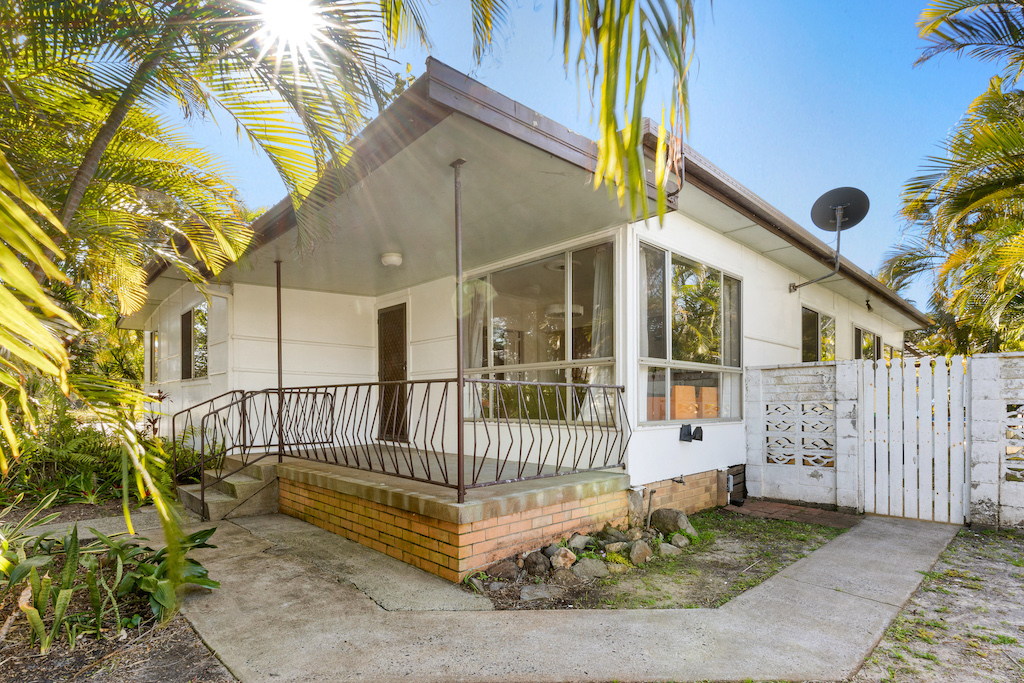 Ron's
Retro vibes at their finest, Ron's beach houses boasts quirky interior decor, and enormous backyard, outdoor pool and waterslide – all within 10 minutes walk from the Byron Bay Town Centre. Perfect for groups of 8.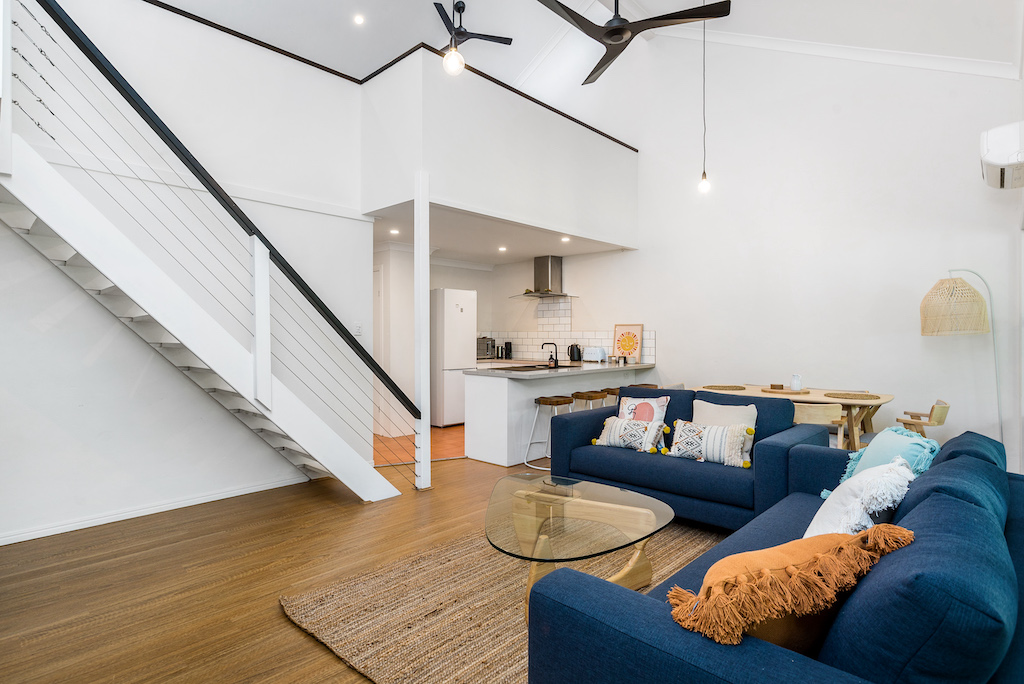 Rose's
A New York style loft apartment in the heart of Byron Bay, Rose's is something a little different for those unique holiday adventurers. Off the main hustle and bustle, this property is a 20min stroll from the town centre.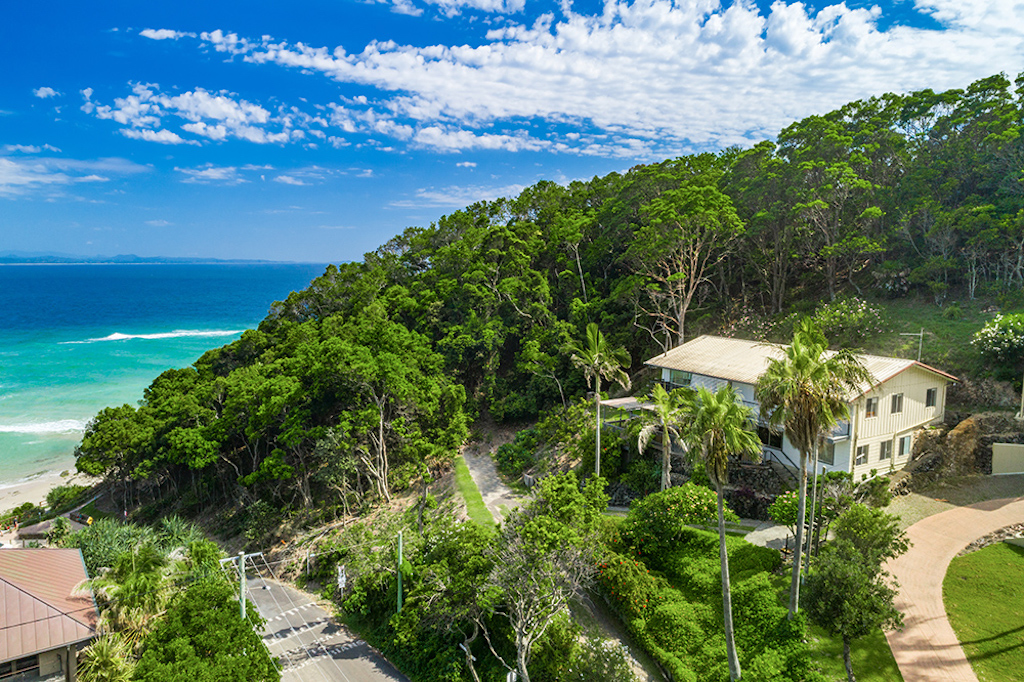 Wategos Surf Shack
The best view in Byron, Wategos Surf Shack has 7 bedrooms and entertaining areas like nothing else. Only a short walk to the lighthouse, and a couple of kms from Byron's Centre Township, this property is a must for groups.  
Beach Suites
The best spot in town, Beach Suites is the premium pet friendly accommodation right on the edge of the water in town. Opposite the main beach, Beach Suites has varied room sizes and super friendly staff!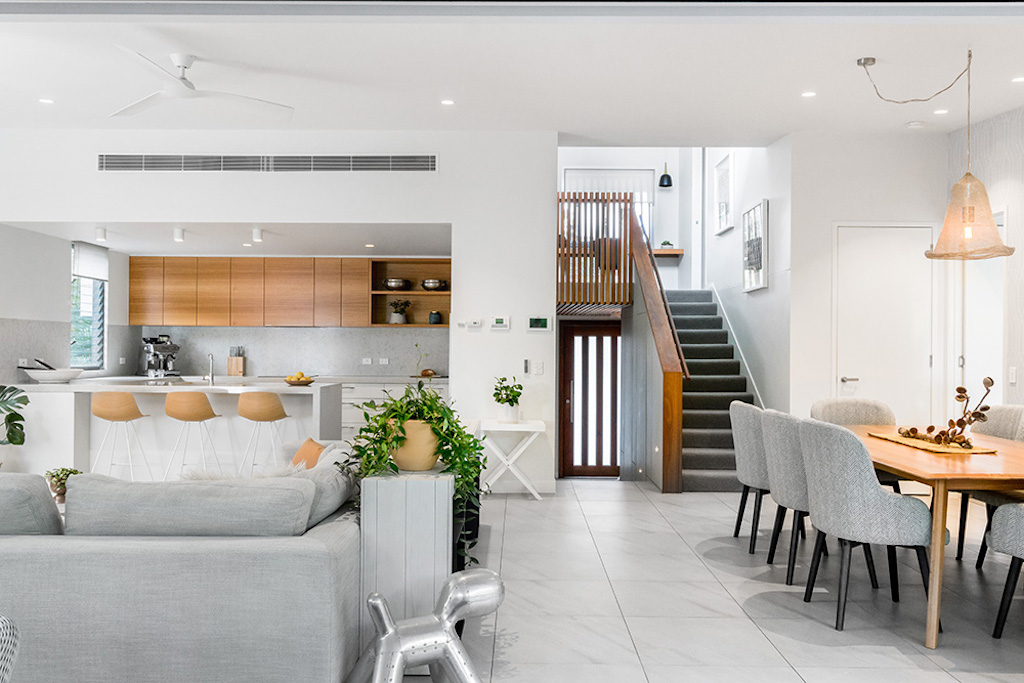 Cavvanbah Lane
In a quiet back street, Cavvanbah Lane is a luxury 4 bedroom unit with state of the art amenities like a private pool, secondary lounge room and double garage. Only a stones throw away from Belongil Beach.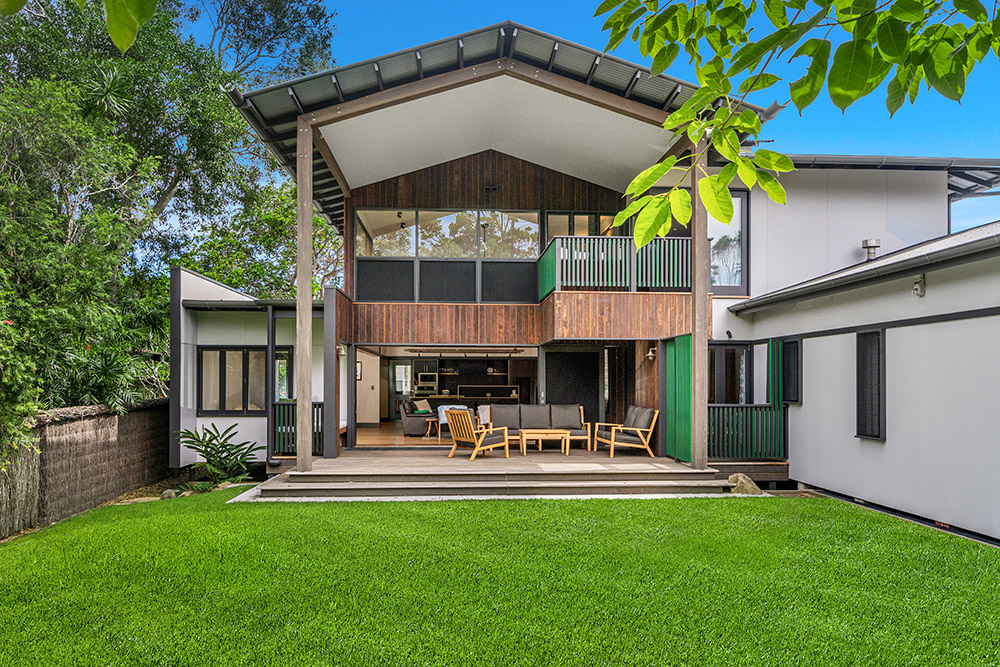 Belongil Laneway
Wander down Cavvanbah Lane, unlock the striking green door and discover this stunning 3 bedroom beach shack meets warehouse retreat. Perfect for those looking for a quiet getaway, but also wanting to be close to the action.
The Corner House
Live a quiet life by the beach in the sleepy little pocket of Suffolk Park! South of the famous Cape Byron Lighthouse and a 10 minute drive from the Byron township, The Corner House is located in a small but vibrant community.
Seasonal Rates
Rates are seasonal, and may change depending on when you wish to stay. Rates range per night depending on the season.
A three night minimum stay is required during low and shoulder seasons.

A five to seven night minimum stay required during peak periods.
Low Season
May 1 through to August 31 (excluding June/July School Holidays and Splendour in the Grass Festival)
Shoulder Season
29 January through to start of April School Holidays.
After April School Holidays to April 30. June/July School Holidays.
September 1 to early December (excluding September/October School Holidays)
Weekend Rate (Friday, Saturday, Sunday Night)
Shoulder+
April School Holidays (excluding Easter Week).
September/October School Holidays.
Last 2 weeks of January.
Peak Season
Week of Easter
Week of Christmas
First two weeks in January
Peak+
New Years Week 7 night minimum
Splendour in the Grass Festival 3 night minimum
Schoolies Week 7 night minimum
Have a property you'd like to list with us?