BYRON FOOD TOURS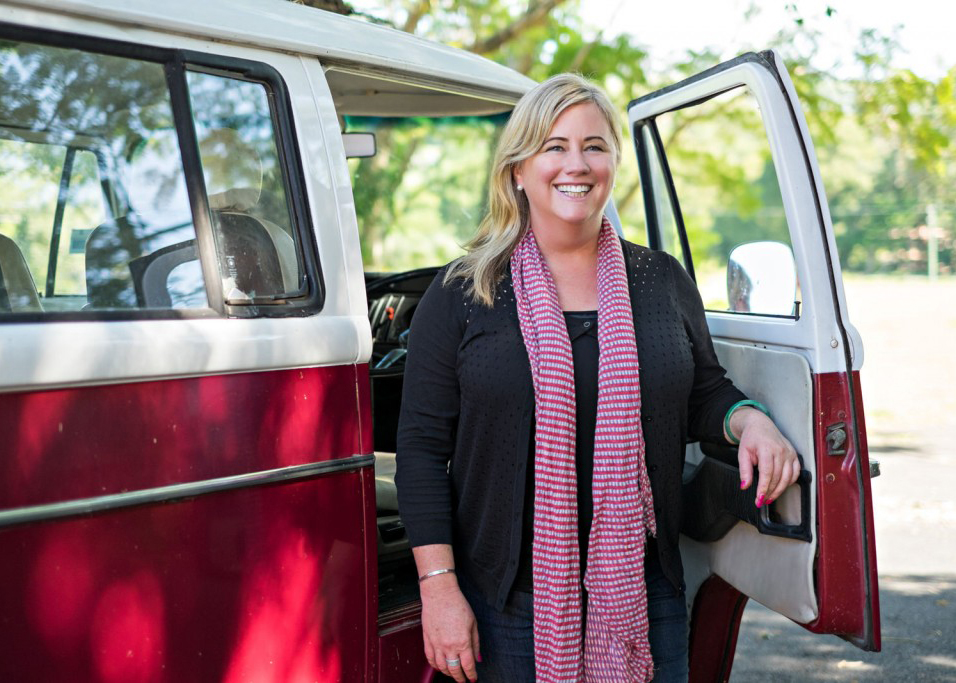 Join Terase Davidson on a Taste Byron Bay food tour in her vintage kombi
Byron Bay Accommodation Food Options
Byron boasts some of the best food growing conditions in Australia, with farmers and producers taking full advantage of the rich, organic soil, subtropical climate, and community appreciation for seasonal produce.
"There are so many advantages of eating locally grown, seasonal produce but the best one is that it just tastes better," says chef Terase Davidson, founder of Taste Byron Bay. To celebrate her back-to-basics food philosophy, Terase has developed a series of gourmet food tours in close proximity to Byron Luxury Beach Houses for group accommodation that take you on a culinary journey through the region.
Taste's food tours really give you a personal insight into the people, products and passion that have helped cement the NSW Northern Rivers as a bona fide foodie destination. In addition to showcasing Terase's flair for seasonal cuisine, guests also get the opportunity to meet the makers behind Byron's famous food and beverage brands, rummage for antique furniture and bespoke treasures, and travel through the stunning hinterland in a vintage kombi.
Our guests especially like the Vintage Shopping Tour, which takes you to the coastal village of Brunswick Heads and the hinterland hamlet of Bangalow to indulge in antique shopping followed by a delicious lunch. It's a great outing for a hen's party, girls' weekend away, or iconic way to see the sights of Byron Shire if you're here on a holiday.
"I believe that the real flavours start in the paddock with the farmer and happily back this statement up by carefully sourcing local in-season produce for all Taste Byron Bay's food tours and cooking classes," she says. "Why? Because we all deserve food with flavour!"
Read more about taste Byron Bay's food tours here.