STARBALL GOLD COAST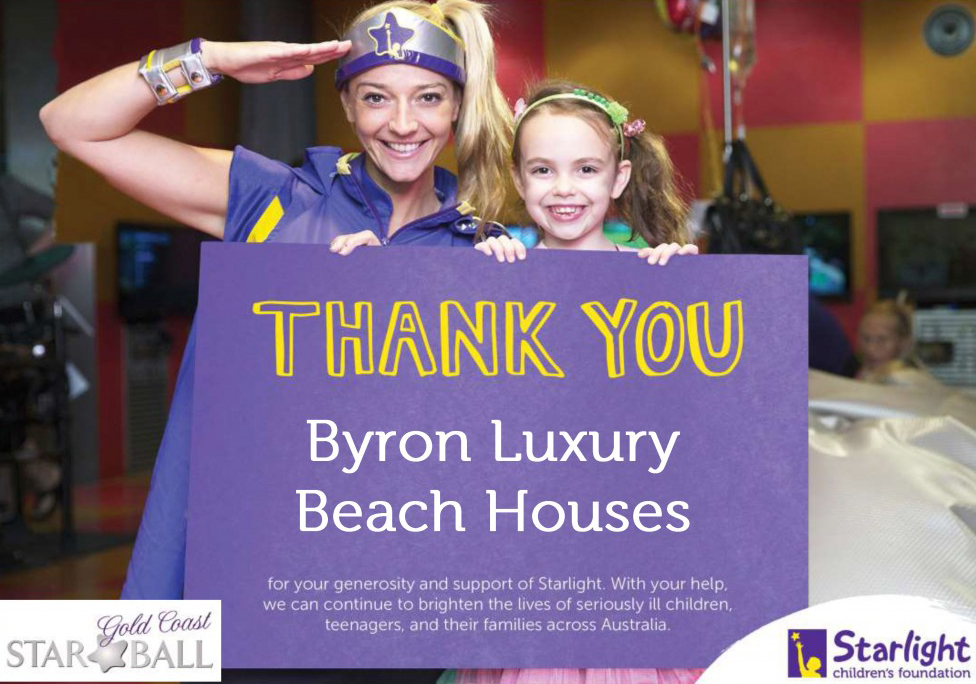 The inaugural Starball fundraising gala on the Gold Coast, which was held at Jupiter's Casino last month, not only raised $135,000 for seriously ill children and their families, but marked another milestone for the four big-hearted owners of Byron Luxury Beach Houses.
Since founding Starball in Sydney fourteen years ago, this private philanthropic group has helped raise $1.2 million each year while actively supporting the Starlight Foundation's Wishgranting program.
"Now there are annual balls with different committee members in Darwin, Sydney, Canberra, Melbourne, Gold Coast and, in 2017, Adelaide will be on board," said BLBH co-owner and property manager Debbie Fowler. "Two of the owners, my husband Brett Fowler and Scott Didier also sit on the national board."
Starball raises funds to aid specific programs for Starlight, with the Gold Coast monies granting 21 wishes for 21 children for 2016. In addition to helping organise this incredible event, Byron Luxury Beach Houses also donates its entire facility – and coordinates a number of donations from the local business community including Go Sea Kayaks and photographer Suze Mcleod – so that seriously ill children and their families can relax and forget about the hospital regime for a week.
"We feel lucky to have healthy children and have always believed that giving is a personal choice," said Debbie. "It's an incredibly rewarding, personal experience to meet the families and help create a beautiful experience for them.
"Our feeling is that the majority of people are good and actually do wish to help out or donate, and will if given the opportunity to do so," she continued. "We are just the vessel that brings all this together and we see the joy in everyone who gets involved and that's why we continue the work."
To get involved in the 2016 Gold Coast Starball, email Debbie at debbiefowler@beachhousesofbyron.com.au