STEPHANIE CLAIRE SMITH – RISING STAR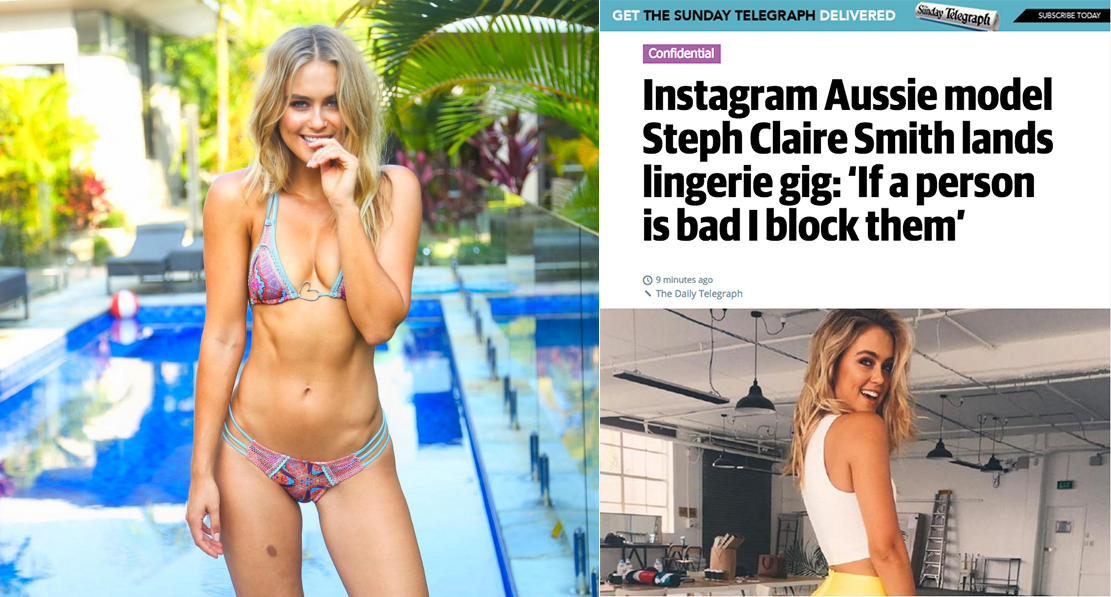 Australian model Stephanie Claire Smith shoots beauty campaigns at Byron Luxury Beach Houses
Stephanie Claire Smith – Rising Star
Australian model Stephanie Claire Smith is an Instagram phenomenon, with the 21-year old amassing more than three quarters of a million followers over the past couple of years. This social media stardom has seen her career skyrocket, with lingerie brand Intimo the latest company to sign up the bubbly Melbournian.
Steph has fallen in love with Byron, and in particular Byron Luxury Beach Houses, where you can find her shooting fashion and beauty campaigns, the latest being for Tiger Mist. Not only are we conveniently located near the centre of town but the tropical gardens, swimming pool and stone surrounds provide plenty of stunning backdrops for photographers and stylists.
More than a pretty face, Steph has also co-authored a digital cookbook called Keep It Clean, which is filled with the kind of healthy recipes that help keep her in shape. "My idea of healthy eating in cooking is not depriving yourself of certain foods (like pasta or desserts) but being able to create these kinds of meals in a much healthier and nutritious way," she says.
Read about Aussie model Steph Claire Smith here and follow her on Instagram here