SUGATI BYRON "LIVING FREE" RETREAT MAY 2016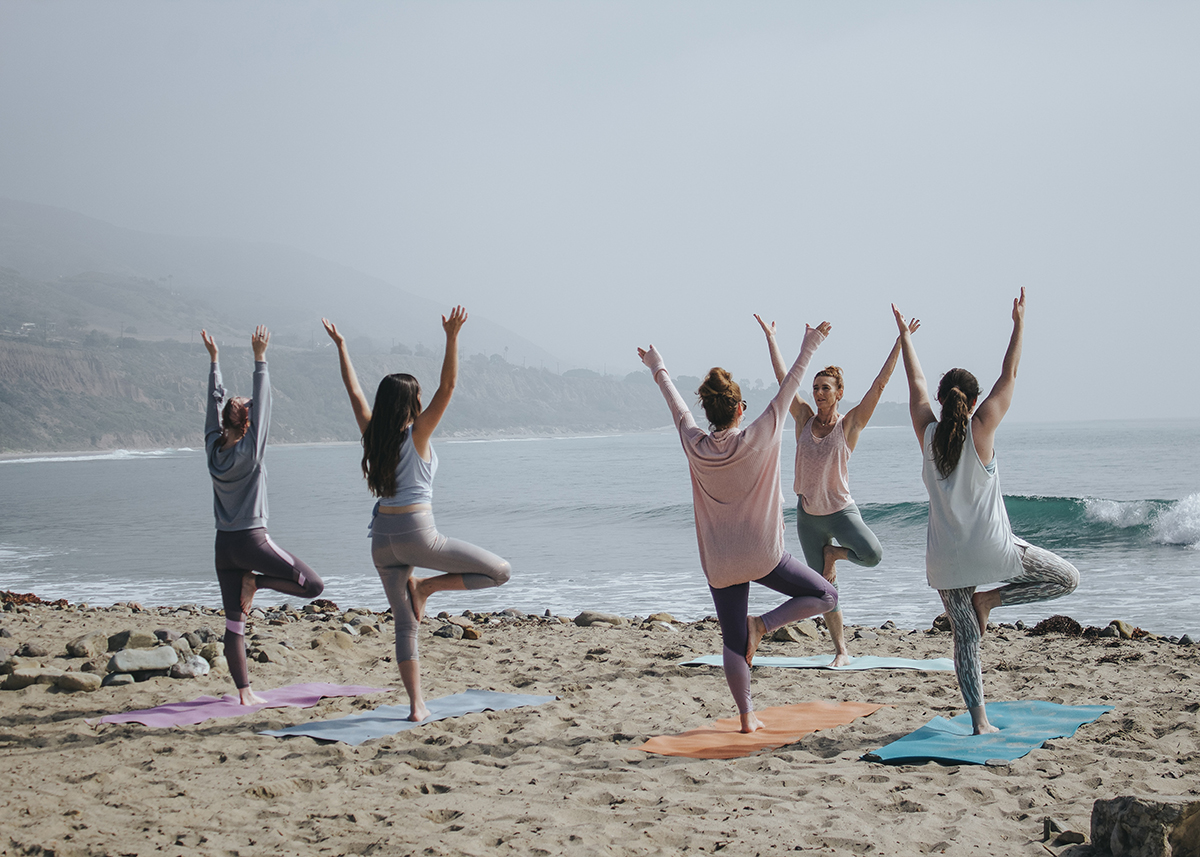 Sue Dowling's next retreat at Byron Luxury Beach Houses will be held on August 22-27, 2016.
SUGATI BYRON "LIVING FREE" RETREAT MAY 2016
Restorative, revealing, nurturing, transformational – these are the words that come to mind after experiencing Sue Dowling's recent Sugati Retreat. Held at Byron Luxury Beach Houses, this intimate 7-night event provided a rare chance to nourish the senses and indulge in the blissful surrounds that is Byron Bay.
As an Inner Voyage Holistic Human Development (IVHHD) practitioner in meditation instruction and holistic counselling, fitness trainer and nutrition coach, this Canberra-based holistic health practitioner has the ability to help free people from their limited belief systems.
"It's really about helping people take ownership of who they really want to be in life," says Sue. "I'm not interested in fixing, but rather tweaking people, and helping them see things from another perspective."
Next held in August at Byron Luxury Beach Houses, Sugati's transformational retreat will take a three-thronged approach involving two of Byron's most acclaimed health practitioners.
"My role is to offer one-on-one wellness coaching; massage therapist Katie Connolly focuses on relaxation, and rejuvenation; while Tricia Magee tailors a range of yoga practices for the individual, through yoga therapy," Sue explains. "This integrated approach simultaneously works on the mind, body and emotions, producing powerful, life changing results."
An active member of the local community, Byron Bay Massage therapist Katie Connolly has been involved in integrative health for the past 25 years and during that time has studied a range of bodywork modalities including Remedial Massage, Polynesian Hot Rock Massage, Reflexology and Chinese Massage, to name a few. Retreat participants are able to choose the combination of Katie's treatments that best suits their specific needs.
Also active in the local community, yoga therapist Tricia Magee has been a practitioner for nearly 40 years, turning her love for the practice to teaching for the past ten years, and working as a yoga therapist, more recently, for four years. Yoga therapy is the application of yoga for therapeutic benefit, and, again, specific programs are designed for each retreat participant, according to their individual needs.
"Byron Luxury Beach Houses is the perfect venue for a boutique wellness retreat like Sugati," says Sue. "There are ample areas for our group yoga and meditation sessions, and plenty of room for everyone to have their own space. And, because it's conveniently located near the centre of town, guests are able to explore the region's tourist hotspots, be it Cape Byron Lighthouse or Minyon Falls. It really offers the perfect balance."
Sugati Retreats Byron Bay
Byron Luxury Beach Houses
'Shining Souls' retreat August 22-27 2016
What your six-day, five night Byron Bay Retreat includes:
*Five nights in beautiful accommodation
*All your delicious, locally-sourced meals – organic where possible
*Daily relaxation and meditation practice
*Gentle daily exercise and stretching
The most personal of the Sugati retreat experiences, you will receive
*Three one-on-one wellness sessions
*Three yoga therapy sessions, including a personalised program that you can take away and continue to incorporate in to your life
*Three relaxation and restorative sessions, choosing from massage, reiki, sound and chakra healing, and relaxing feet treatments.
Maximum of 8 participants only, packages available from $1825.
Sue Dowling
0408 231 167
www.instagram.com/suedowlingholistichealth
www.facebook.com/sugatitransformationalretreats