6 Tips For Renting Out Your Holiday Property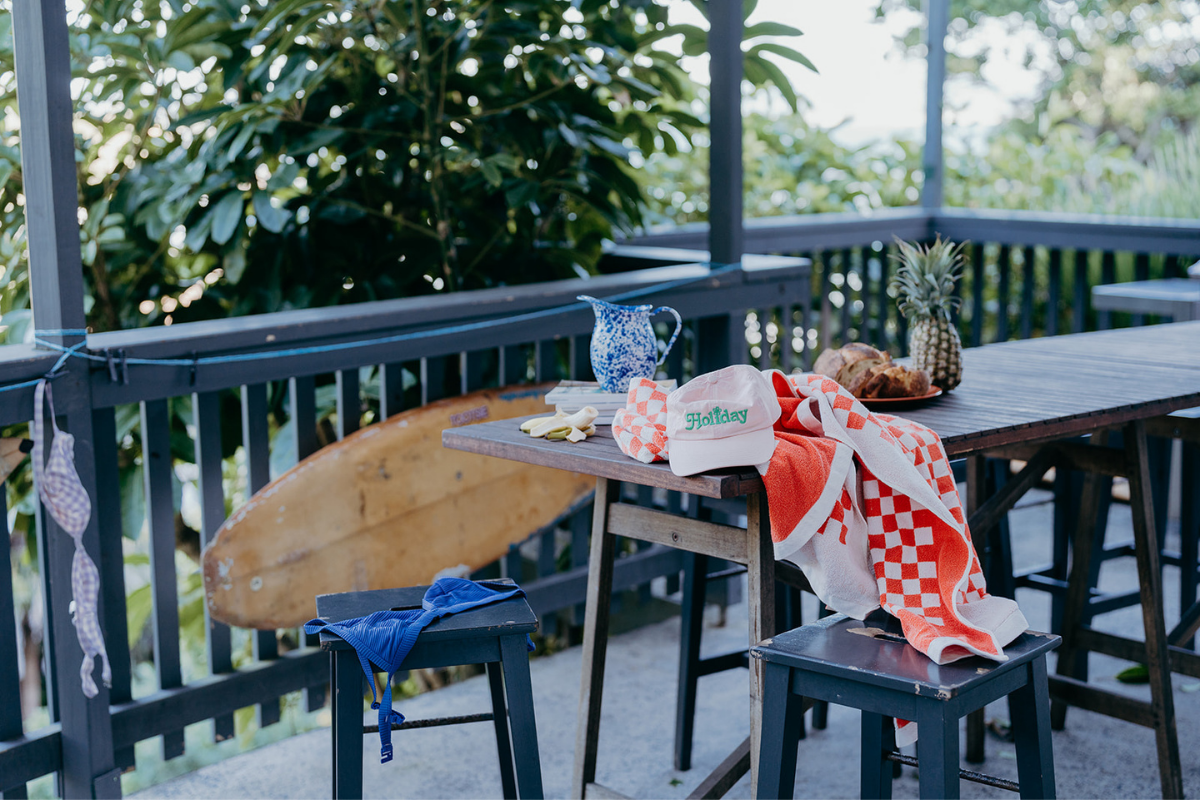 Whether you have a perfect little beach shack in Byron Bay or a stunning country cottage in the Northern Rivers, the key to booking out your holiday property is to attract the right guests and ensure they have the experience they are looking for.
Here are our six tips for what makes a good holiday rental that guests will want to come back to again and again!
1. Know your market: What types of guests do you want to stay at your holiday rental property?
Think about what kind of guests you want to attract. Is it young couples looking for a short romantic getaway? Extended family looking to create lasting memories? Middle-aged couples looking to relax in luxury with their dog? Consider what your target guests might expect from a holiday property and ways you can even exceed them. They might value pet-friendly accommodation, a delicious hamper on arrival, premium bed sheets or a list of your favourite places to eat and things to do in the area.
2. Be sure to declutter
Your guests are looking for an escape to beautiful Byron Bay in a holiday home that feels welcoming and peaceful. To give them the experience they are looking for, we recommend removing any of your personal belongings that may cramp or clutter the holiday house. Rooms should be open and clean, trinkets should be kept to a minimum and cupboards filled with only the essentials or items guests will value.
3. Professional photography is a must!
Professional photos can really transform the perception of your holiday rental property, help you stand out from the crowd and increase its appeal to your target guests. It's the first glimpse potential guests have of your property and we want them to be able to imagine themselves relaxing in your home. Not many people will pay a premium price to stay at a holiday property that's listed with poor-quality photos taken on a mobile phone. The added bonus is the cost of holiday rental property photography is typically tax deductible for a property owner!
4. Beautiful styling & furnishing
If you haven't already, it might be time to upgrade those dated floral blankets and scratchy old linen. Your holiday rental property should have a unique style that suits its location and the type of guests you want to stay. If you want to attract families for beachside holidays then consider the type of styling and furnishing that will make them feel comfortable and at home but that is also kid-friendly. If you want to attract older couples looking for a luxury retreat, you'll need styling and furnishings that are modern and luxurious. Beautiful holiday property styling and furnishings can really make all the difference and give you a competitive edge.
5. Focus on the guest experience
Are you wondering why you don't get returning guests or a higher rental value? Do you want glowing holiday home reviews? Put yourself in the shoes of your guests and consider what will enhance their experience and make it memorable. Give thought to things like:
Are the towels fluffy, the linen crisp and the beds comfy?

Does the home smell nice and is it spotless and decluttered?

Does everything work as it should (remotes, dishwasher, air conditioner etc.)?

Is the booking process quick and easy and are guests able to reach you if they need to?

Will your guests value a welcome hamper, complimentary drinks or a cheese platter on arrival? Maybe they'd prefer books, games and other activities.
Expectations will differ depending on your ideal guest and how you want to position your property. If the guest experience is flawed, you can guarantee they won't return and may even leave a bad review.
5. Get your guest communications right
Guests can vary greatly when it comes to their expected level of communication. Some guests you won't hear from at all prior to or during their stay, while others will want advice on all the best places to go in Byron. No matter their expectation, it's vital that you're friendly, approachable and available 24/7 if they need you, whether by phone, email or on social media.
Self-managing a successful holiday property that your guests will love takes a lot of time and commitment. Get it wrong and your bookings and reviews might suffer. Some holiday property owners will engage and work alongside an experienced and local holiday property manager to ensure the best experience for their guests.
Are you interested in our local Byron Bay property management services? You can find out more with our free info pack and get in touch here.
If you have a holiday rental property outside of Byron Bay and the Northern Rivers, check out our sister company Australian Abodes.