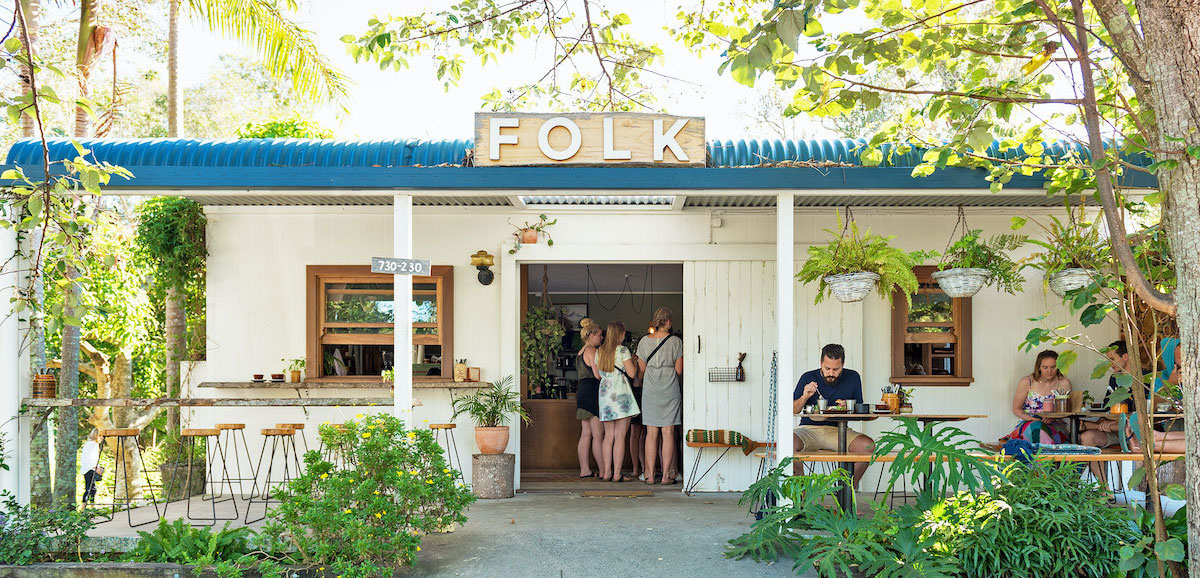 Browse through all the local favourites below. 
Some of the best moments in Byron Bay are when you stroll around town looking for the perfect big breakfast or smoothy bowl. We've listed some of our favourite local spots for you to check out. 
Looking for something else, or have a wonderful new cafe or restaurant we haven't listed below? Tag @beachhousesofbyron on social and we'll come check it out!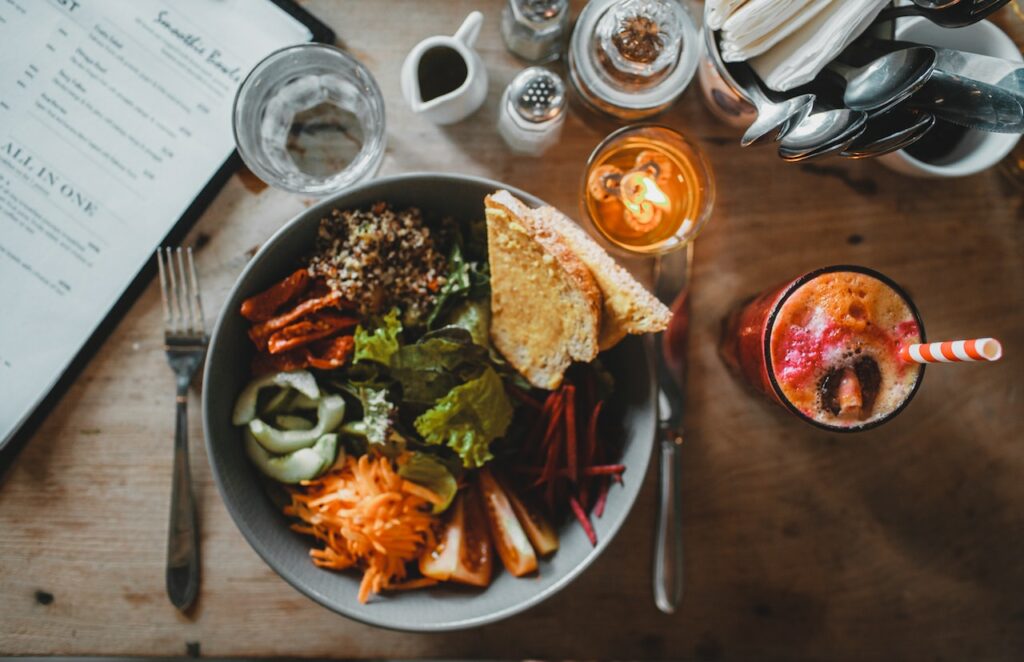 We are about good food, lush atmosphere, community & swinging tunes. All products are made in house with a commitment to vegetarian & plant-based eating. Rest assured that we care about your health & the health of our environment.
We are passionate about using organic ingredients, free from synthetic pesticides and chemicals, as close to how they exist in nature to preserve not only taste but also our environment.
All our cakes and treats are refined sugar free, dairy free, gluten free, raw and 100% organic, sweetened only with maple syrup and coconut nectar. Everything is lovingly made on site at Combi so we can ensure its quality and freshness is always perfect.
Combi coffee is a blend of the finest organic fair-trade beans, medium to strong flavour, with a pinch of sweetness and roasted every Monday.
Perfect spot for a healthy weekend brunch and people watching. Times are changing and Bayleaf is evolving with the launch of dine in bookings for the first time ever. 
From now on you will be able to book online for breakfast and lunch for tables of over 8 with tables available for walk ins for under 8 people. We have also revamped our takeaway section and outdoor seating to focus on keeping our locals experience enjoyable with plenty of spots to sit and enjoy your takeaway, with safe distancing of course. 
Established in 1947, The Byron Bay General Store is among Byron Shire's oldest commercial buildings still standing. Over the last 70 years it has had many different names, looks and identities, however one thing has always stayed true – it's an iconic place for locals and visitors to meet, gather, eat, drink and buy goods. Our goal in reinventing The Byron Bay General Store has always been to retain this lineage as well as producing great quality food and adapting to an environmentally friendly change. 
Working farm, plant nursery & sustainable market garden with tours, an onsite restaurant & a bakery.  
Three Blue Ducks at The Farm Byron Bay is set on an 80-acrea farm and Macadamia Orchard with views of both the hinterland and Byron's iconic lighthouse offering a beautiful backdrop for any special occasion. 
Through speed, friendliness, consistency, and quality, we bring you coffee and community.