If you're staying in Byron for more than a few days, we highly recommend hiring a car and exploring the nearby towns. Each town has its own character and charm that is a must to experience!
If you discover somewhere not on our list below tag @beachhousesofbyron on social and we'll come check it out!
Browse through all of our local favourites below!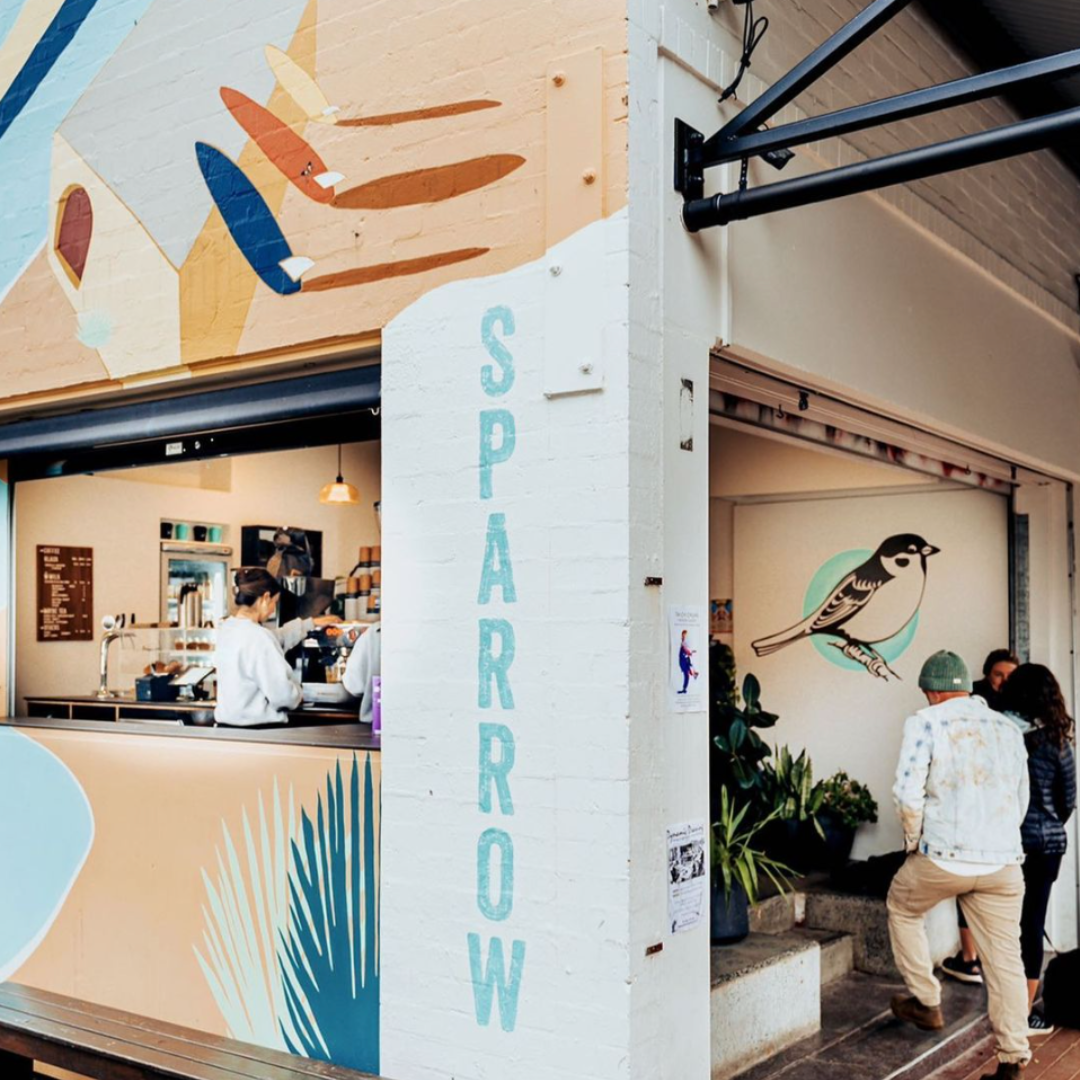 Bangalow
Bangalow is an easy 20-minute scenic drive inland from Byron. Get there early for a coffee from iconic Sparrow or breakfast and a smoothie from WOODS. For lunch, head to Butcher Baker for an epic Italian Porchetta Hoagie paired with a Bam Bam passion cocktail.
When it comes to shopping, Bangalow has something for everyone. The Flower Bar is a luxury florist brand creating botanical art. Island Luxe's aesthetic is inspired by travel and nomadic lifestyles. We highly recommend checking our Assembly Label, Bisque Traders, Our Corner Store and Rowie the Label.
The Bangalow market is on the 4th Sunday of each month.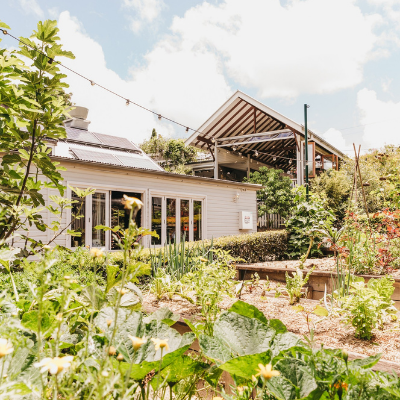 Newrybar
Newrybar is a tiny town whose main 'centre' is just one charming street. Harvest is an iconic restaurant, bakery, artisan delicatessen and edible garden; a must-visit for foodies or coffee lovers. Local tip – get there early to secure one of their sell-out sausage rolls! 
Opposite you will find Newrybar Merchants. A bower-like co-op where local creatives display their wares, from pottery to luxe, one-of-a-kind bed linen.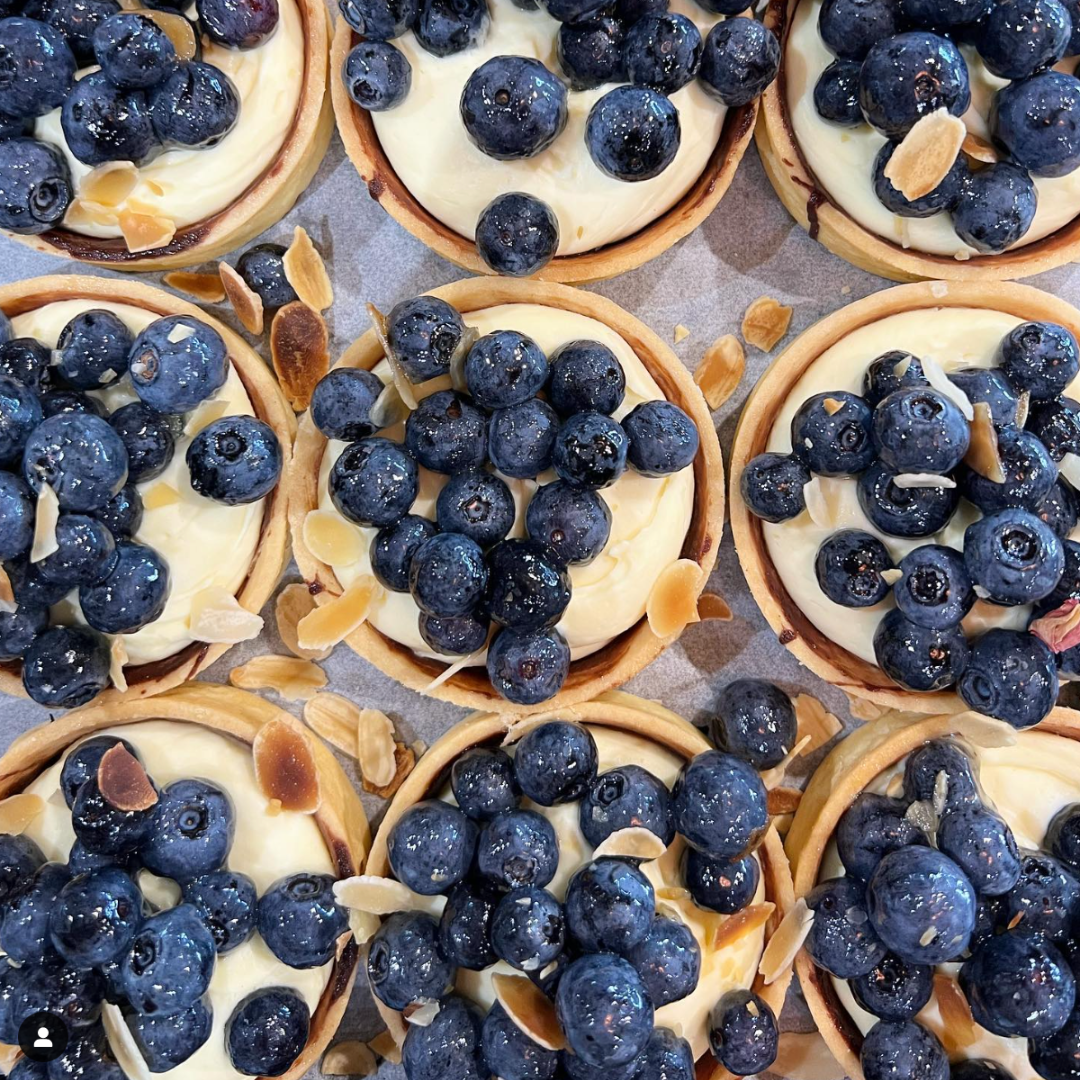 Brunswick Heads
Bruns is a sleepy coastal village just an 18-minute drive from Byron Bay. A wonderful place for families, foodies and vintage shoppers. Bruns boasts a pristine river that flows into a surf beach with private inlets along the way.
Visit Bruns Bakery with their promise of good vibes baked fresh daily. Brunswick Picture House was lovingly restored in 2016. It now hosts an array of film, circus and family-friendly entertainment. Hotel Brunswick is a treasure favourite of locals and visitors with friendly staff, great food, and brilliant live entertainment.
Honour Espresso & Salumi Bar is a deli & café by day, natural wine and salumi bar by night. Cadeau Bar & Restaurant has a laid back vibe with a European influenced food menu. Yami has the best fresh and wholesome vegetarian food, while Saint Maries serves delicious pizza and wine. Old Maids creates drool worthy burgers using locally sourced produce and Daily Counter is your go to for Allpress coffee, toasties and pastries.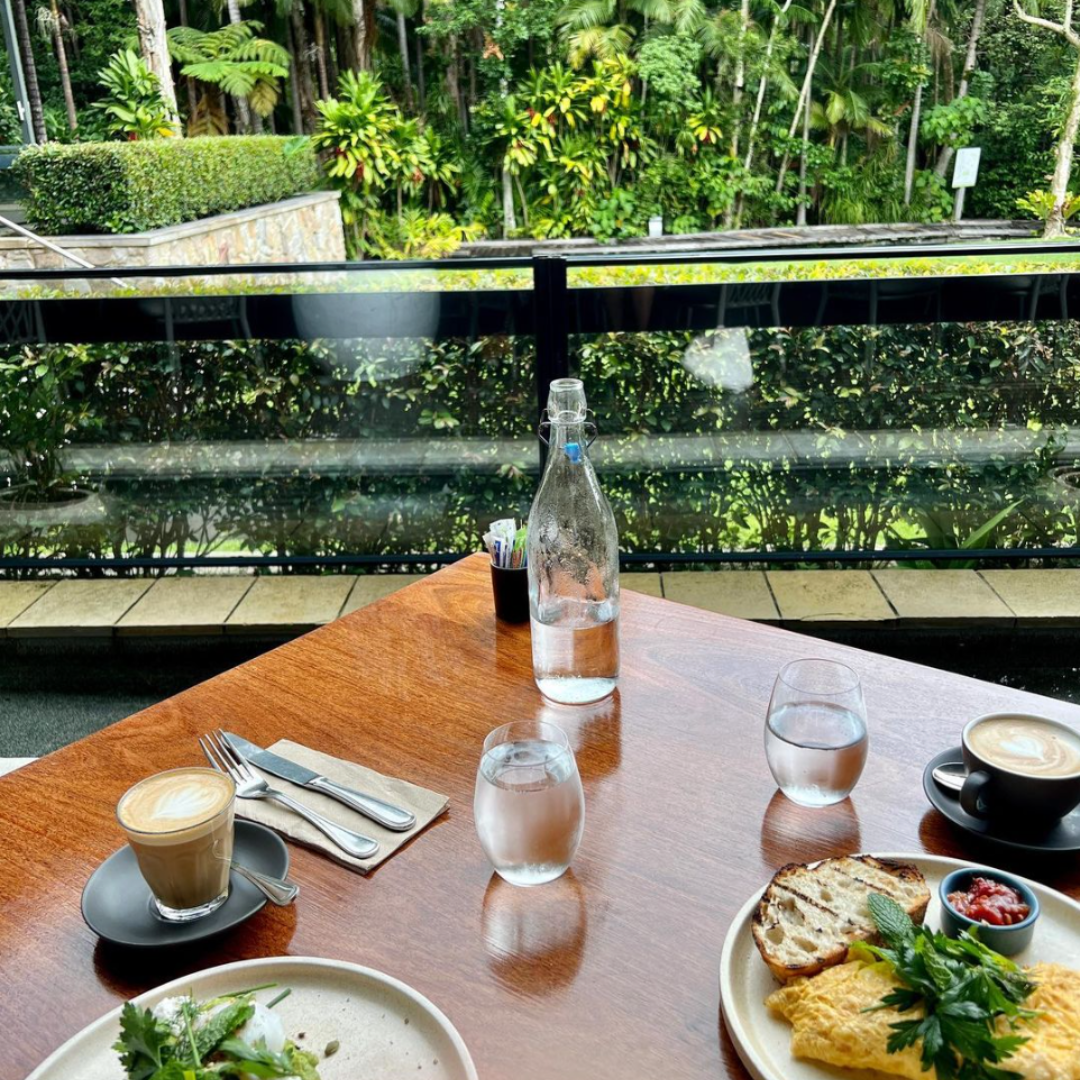 Suffolk Park
South of the famous Cape Byron Lighthouse, Suffolk Park adjoins dog-friendly Tallow Beach and is a favourite for those looking to get away from the hustle and bustle of Byron.
Explore the wonders of the Broken Head Nature Reserve along one of the spectacular walking tracks, filled with steep rainforest clad slopes that sweep down to secluded beaches.
Stop in at the Suffolk Park Bakery – the heart and soul of the quaint town – and feast your senses.
Set next to a lush rainforest oasis, stay awhile at the award-winning Forest Byron Bay. Serving breakfast, lunch, dinner and just-drinks, it's the perfect place to feed your soul.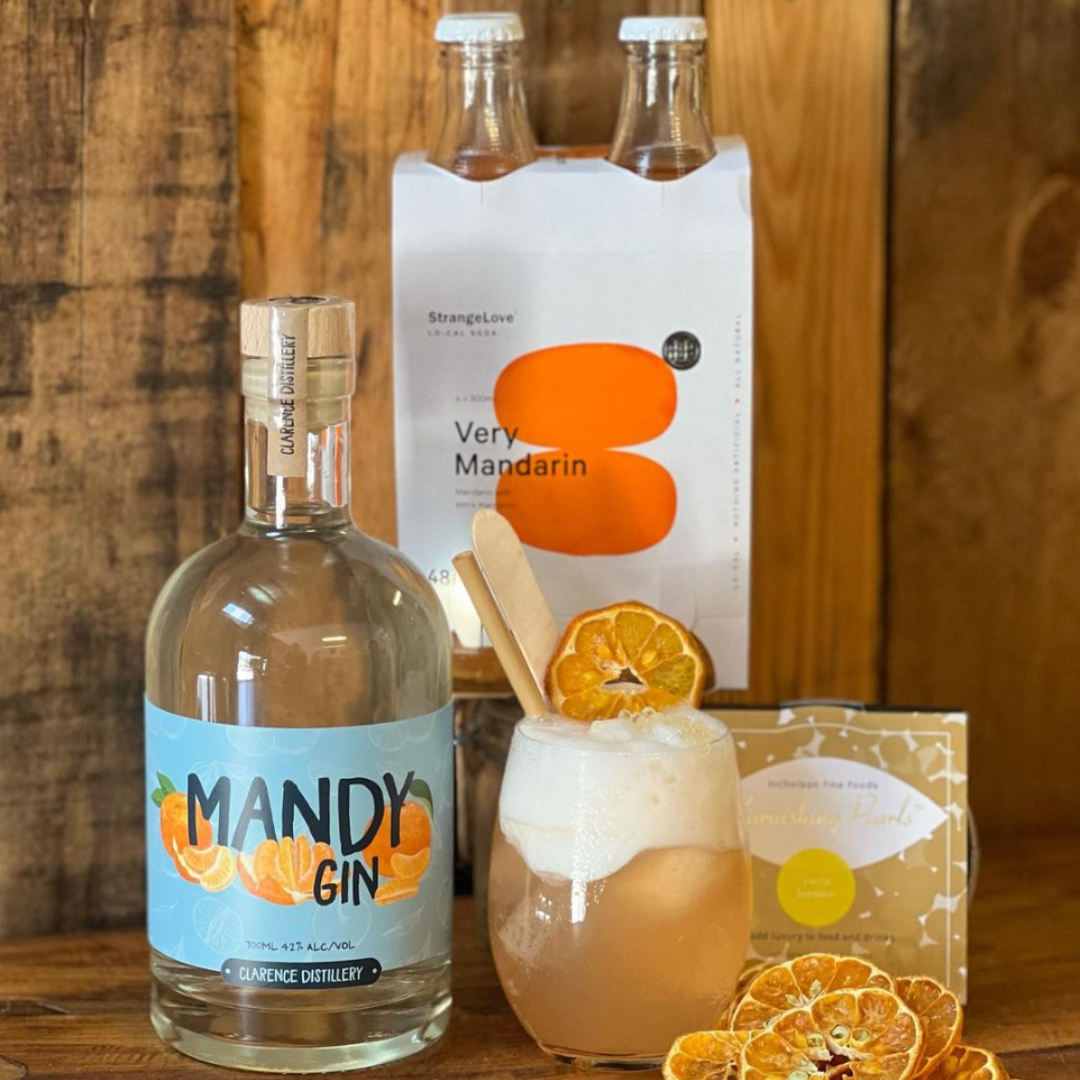 Yamba
Once a sleepy fishing town, Yamba has matured into an impressive beachside destination. Located at the mouth of the Clarence River, Yamba boasts a vibrant mix of stunning beach and riverside spots, award-winning restaurants, funky cafes and boutique shopping.
Clarence Distillery is the perfect spot to embrace Yamba's slow living policy with a tasting session. Stumble upon local goodies at the Yamba River Market held on the 4th Sunday of the month. Get out onto the water and hire a kayak on the Clarence River.
Murwillumbah
With rolling green fields dotted with grazing cows, seemingly endless plantations of sugarcane and bananas, and the dramatic backdrop of Wollumbin Mount Warning, Murwillumbah is a sleepy little village.
 With Wollumbin National Park to the southwest and Nightcap National Park, Murwillumbah is a nature enthusiasts playground.
Set in a classic Art Deco building and industrial warehouse in Murwillumbah, M|Arts Precinct is a vibrant place where artists and art lovers can come together over great coffee, food and art.
Makers & Finders market brings together local makers, growers, artists, recyclers and vintage collectors in the leafy Knox Park every 3rd Saturday of each month from 9am-2pm.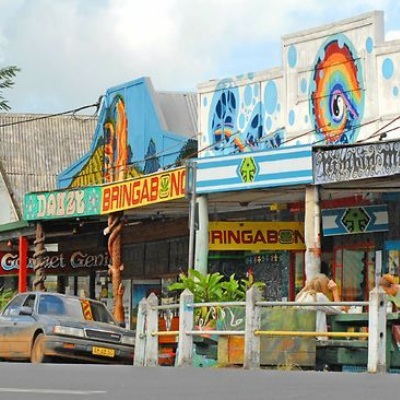 Nimbin
Nimbin is totally stuck in the '60s. A unique village in the beautiful hinterland behind Byron. Many of the Nimbin tours also offer the opportunity to explore the surrounding area, including one of our favourite little hotspots – Minyon Falls – perfect for a refreshing dip on a hot summer's day.
Visit the Nimbin Rocks, volcanic extrusions of Rhyolite left over from the Mount Warning Tweed Volcano that erupted around 20 million years ago. They are an extremely significant cultural site to the local Bundjalung tribe who believe the rocks were home to the Nmbngee, or Clever Men. 
The Nimbin Farmers' Market is held each Wednesday afternoon. A great opportunity to buy fresh produce with very limited food miles, including bread, meat, vegetables, tofu, cheeses, and other 
Discover a permaculture paradise and eco-sanctuary, just 700m from Nimbin's main street. Djanbung Gardens features edible plants from around the world, gardens, food forests, dams and ponds, farm animals, alternative building, bamboo, forest and abundant wildlife. All produce is grown locally, by local farmers, for the enjoyment and health benefits of locals and visitors to the village.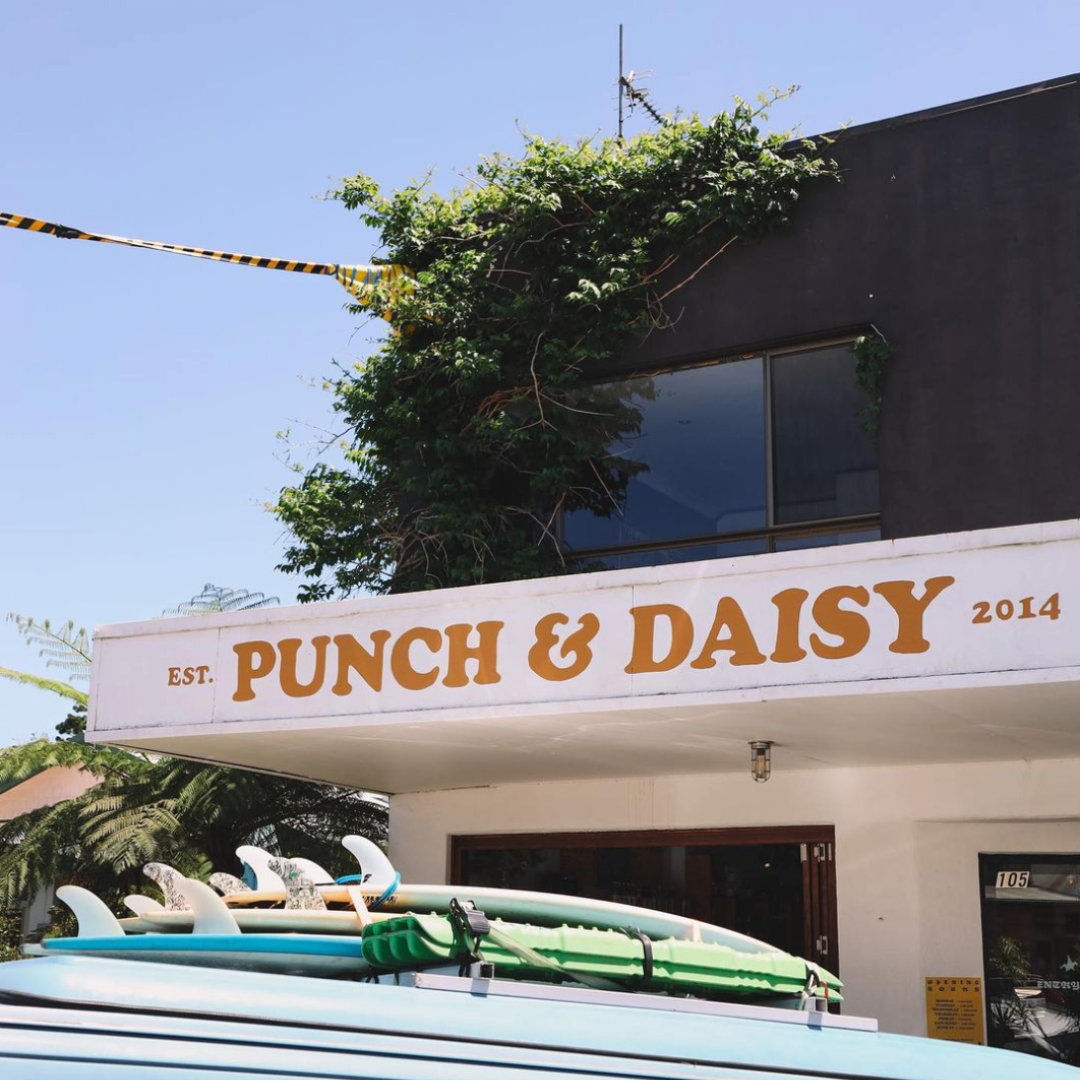 Mullumbimby
Mullumbimby is known as "The Biggest Little Town in Australia" and for a small town it certainly has a lot to offer. Just 15 minutes from Byron, it is packed with a variety of cafes, colourful shops, interesting buildings, attractive parks, a swimming pool and a museum. There is something for everyone.
Do not leave without stopping into Baker and Daughters for bread and pastries; Milk and Honey for delicious wine, tasty cocktails and artisan wood fired pizzas; Punch and Daisy for delicious coffee and brunch; and the Pink Lotus for modern Vietnamese cuisine.
Open every Friday from 7am till 11am, Mullumbimby Farmers Market offers a wide range of food and food-related products, from fresh fruit and vegetables to artisan food products, seedlings and garden products.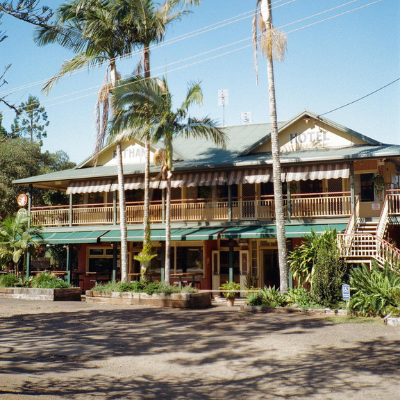 Eltham
The village of Eltham is nestled in a lush & picturesque valley just a kilometre or two off the Lismore to Bangalow Road. 
Open Tuesdays through to Sundays, the lovingly restored 118-year old Eltham Hotel pub was built when the town was a bustling railway village and has been a favourite meeting place ever since. Stop in for a beer, pub gold standard meals and live music.