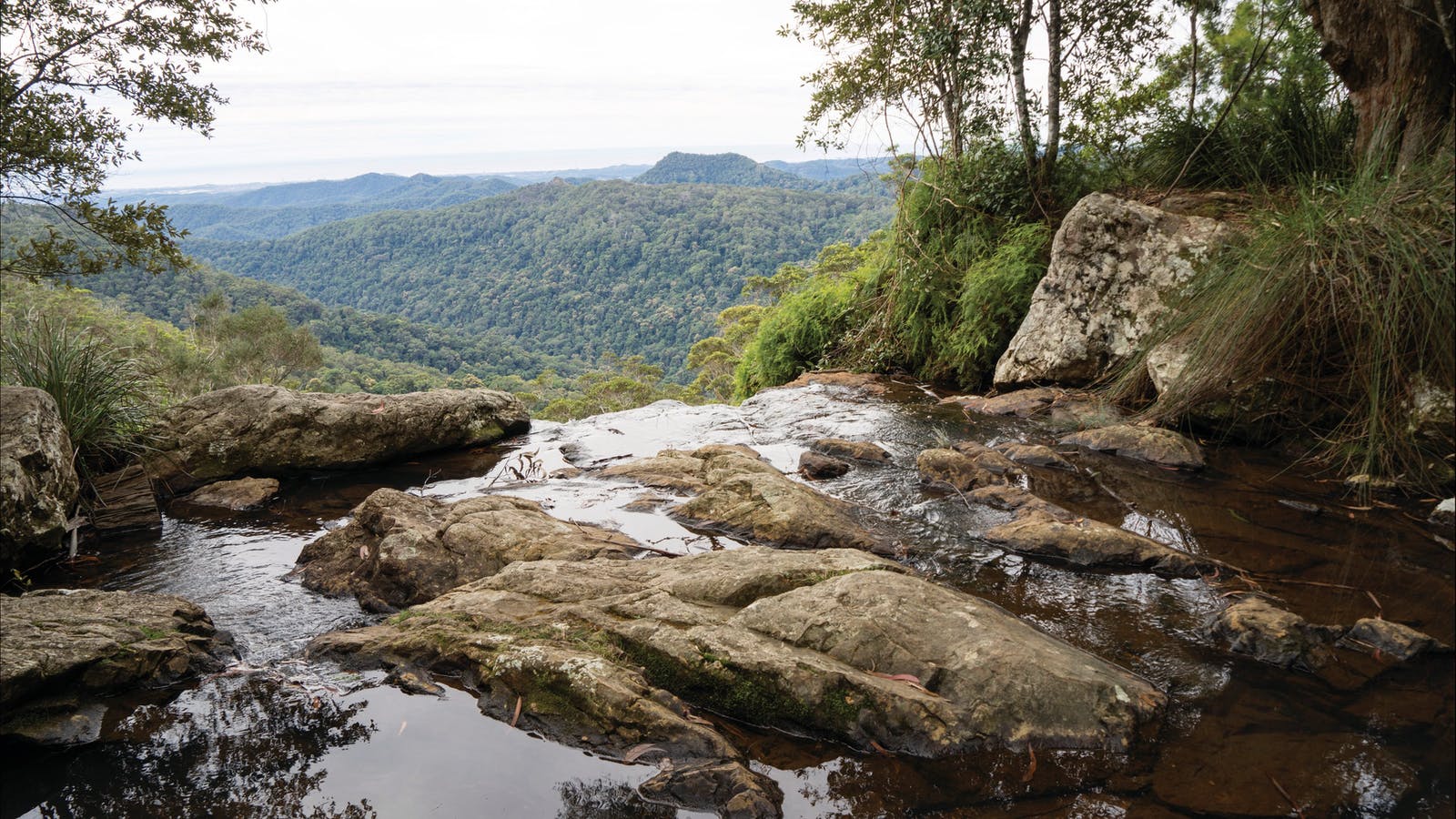 Break away from busy and explore nature and surrounds of Byron Bay.
Byron Bay is surrounded by hinterland waterfalls, native rainforests and a coastline known around the world for its pristine beaches, crystal waters and rich marine life. Explore some of the most beautiful nature of the northern beaches.
Be sure to tag @beachhousesofbyron on social when you visit any of these beautiful spots Byron Bay has to offer.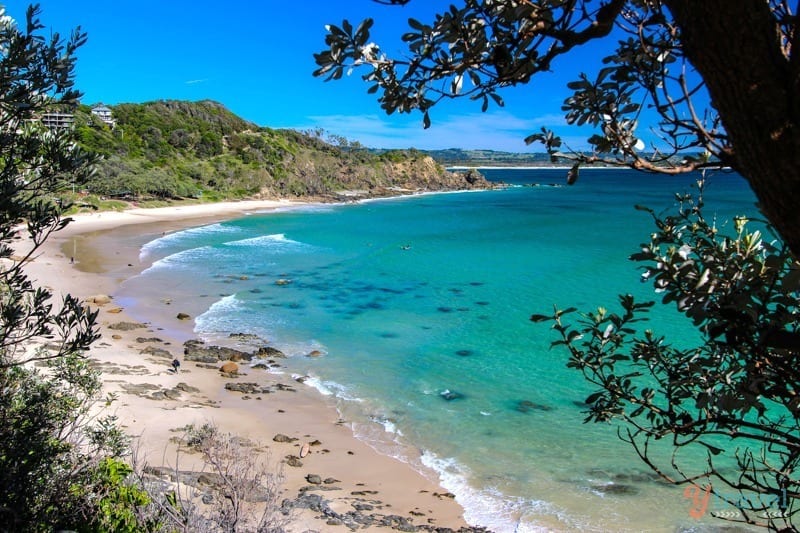 PRICE
$119 per adult
$119 per child (5-11yrs) – minimum age is 5yrs
$109 per person for large groups (20 pax.) – Private Charter
DURATION
2 hours cruising
THE SEASON WILL RECOMMENCE JUNE 2021
Encounter astonishing Humpback Whales in their natural habitat as they migrate past the coastline between Ballina and Byron Bay on our incredible Whale Watching tour around Byron Bay. We depart from Ballina's Richmond River and enter the pristine waters of Cape Byron Marine Park.
Enjoy breathtaking coastal scenery while listening to live Humpback Whale song using our specialised underwater hydrophone. Our friendly Marine Biologist will share in-depth knowledge of the area & jaw-dropping encounters we experience within Byron's Marine Park. We are so sure you'll spot a whale from June 1st until the end of October that we offer a free return trip if you don't see one on your first whale watching adventure!
PRICE
$95.00 per adult
$75.00 per child (5-11yrs) – Minimum age is 5yrs
TIMES & DURATION
December – March
9:30am – 11:30am
1.5 – 2hrs cruising
The Ballina & Byron Bay coast plays host to resident pods of bottle nose dolphins all year round. They number between 80 and 120, depending on the time of year, but they always provide our passengers of all ages a thrill, an experience to remember; something that always brings a smile to everyone's face.
Bottlenose Dolphins are spotted in their natural habitat as they play and swim along the coastline between Ballina and Byron Bay on our incredible Dolphin Cruise. We depart from Ballina's Richmond River and enter the pristine waters of Cape Byron Marine Park. Our friendly Marine Biologist will share in-depth knowledge of the area & marine creature encounters we experience within Byron's Marine Park. Learn about our local pods of dolphins, their habits and behaviours. We are so sure you'll spot a dolphin that we offer a free return trip if you don't see one on your first Dolphin Cruise!
Go Sea Kayak
Whether it's summer or winter school holidays, a fantastic way to spend 3 hours with kids in Byron Bay is paddling across the Bay. Go Sea Kayak offer Dolphin Sea Kayak tours that take you to the most likely spots where you'll see local dolphins play in the surf.
Tours depart all year round at 9.30am and 2pm. Safety gear, wetsuits and accommodation pick up are included.
Cape Byron Aboriginal Tours
Cape Byron Aboriginal tours are available Monday, Tuesday and Wednesday afternoons, starting at 4pm. On this tour, guests are taken on an easy 500 metre (1.5 hour) return walk while learning about significant places and hearing local history and traditional stories. There are opportunities to learn some Bundjalung language and about bush food, natural medicine, tools, weapons and artifacts.
During the tour, guests often see an abundance of wildlife, such as dolphins, wallabies and Fairy Wrens to name a few. From coastal rainforest to crashing waves and rocky cliffs, the views on this tour are truly special. We highly recommend that guests wear appropriate shoes and have a waterbottle, hat and sunscreen. At the end of each tour, guests enjoy tasting a variety of delicious bush tucker foods and have nice cup of bush tea and a biscuit.
They offer a free pick-up and drop-off services for guests within 6km of the Byron Bay CBD. Pick-up time is 3:20pm.
Nightcap National Park – Minyon Falls
13km (3-4 hour return trip) – dirt track, some basic scrambling and steep in sections
One of the Byron Hinterland's real gems, Minyon Falls, offers a range of trail options. From a short stroll connecting the car park to the viewing platform (about 15/20 mins return) to the longer hike we've featured below, there's a whole host of ways to access these 100m waterfalls surrounded by stunning rainforest.
The longer hike begins at a trailhead located around 1km before the main viewing car park. The road up to both is a well-maintained dirt road suitable for most cars.
Head down into the forest and descend via switchbacks for around 1km to reach Repentance Creek. Continue along this path which, with a short section of rock hopping, leads you directly to the foot of the falls. After a quick dip (no sunscreen, please), cross the creek and continue along the loop track as it climbs up towards the escarpment.
As you ascend, enjoy the views of Condong Falls. At the Quandong Falls fork, keep to the Minyon Falls Loop Track (on the right) and follow the escarpment to the top of Minyon Falls. This section is exposed, so ensure you have sunscreen ready-at-hand. After taking in the spectacular views about the falls, head back down the road to the trailhead.
Killen Falls
Surrounded by foliage that drapes itself over the damp rock walls, Killen Falls will have you feeling like you are in your own hidden paradise as you listen to the crashing waterfall.
Killen Falls is home to one of the last standing remnants of the big scrub rainforest. The big scrub rainforest that once blanketed the Northern Rivers before the cedar-getters cleared most of this forest. It is significant to the region so it is very important that you respect the area and take your rubbish home with you.
The Killen Falls viewing platform is 660 metre return walk. The base of the falls is a 1km return walk from the car park area. The walk is a grade 3 bush walk and bush walking experience is recommended as the track is steep. Suggested duration of visit: 1 hour including picnicing time.
Stay on track, stay safe and protect our rainforest.
Killen Falls Reserve is located on Killen Falls Drive, Tintenbar, New South Wales.
       

Parking is

VERY

limited at the site and not suitable for large vehicles, caravans and motorhomes.

       

Swimming is

NOT

recommended due to variable water quality.

       

Dogs are

NOT

permitted at Killen Falls due to wildlife protection at the site.
Tyaharah Nature Reserve
Tyagarah Nature Reserve protects a lovely strip of coastline, which runs for 7km between Byron
Bay and Brunswick Heads. The coastal heath provides a gorgeous backdrop to the reserve's
unspoilt beach. It protects 7km of coastline where you can swim, sunbathe, fish, birdwatch or eat
at the picnic area.
Turn off the Pacific Highway at Grays Lane, 10 km north of Byron Bay.
Wollumbin National Park
World Heritage-listed Wollumbin National Park, formerly known as Mount Warning National Park,
is a great place for a picnic or a day walk. Wollumbin, which dramatically rises from World
Heritage-listed Wollumbin National Park to a height of 1,157m above sea level, is a remnant
central vent of an ancient volcano. 
12 km south-west of Murwillumbah, off Kyogle Road.
Brunswick Heads Nature Reserve
Brunswick Heads Nature Reserve, situated between Brunswick Heads and Ocean Shores
townships is great for school excursions and offers fishing, birdwatching, walking, canoeing,
cycling and picnicking.
20 km north of Byron Bay at Brunswick Heads, just off the Pacific Highway.
Broken Head Nature Reserve
One of the few places in NSW where secluded beaches are fringed with rainforest. Surround
yourself with the spectacular beauty of Broken Head Nature Reserve. Experience Aboriginal
culture, rainforest walks, whale watching, and fishing from pristine beaches.
4 km south of Byron Bay, off Coast Road.
Arakwal National Park 
The 183-hectare park stretches from the lighthouse reserve on Australia's most easterly point
south along Tallow Beach for nearly two kilometres. Its creation is the result of the first
indigenous land use agreement in Australia to provide for such a park.
Cape Byron Headland stands on the most easterly point of the Australian mainland. A
spectacular clifftop walking track offers panoramic views of the ocean and north coast hinterland.
An outstanding vantage point for viewing a diverse range of marine life, including turtles,
dolphins and the humpback whales on their annual migration.
2 km east of Byron Bay, along Lighthouse Road.
Beach Walk from Brunswick Heads
If a beach stroll is what you're seeking, you're spoiled for choice around Byron Bay. There's Byron's Main Beach and The Pass, Suffolk Park's Tallows Beach and the (almost) unbroken stretches south to Ballina and north to the Gold Coast.
But the beach walk from Brunswick Heads is a firm favourite.
Park in the fishing village (directions), which boasts a great range of cafes, shops and plenty of grass areas perfect for a picnic, then wander out towards the sea wall. From here, turn right and head out along the beach, bordered on one side by coastal bush and on the other by breaking waves.
This beach continues unbroken all the way to Byron Bay—though that's a little over 10km away—so it's perfect for a stroll of any length. Just remember to turn around and head back to Brunswick Heads before dark!
When considering the best walks around Byron Bay it is impossible not to include the Cape Byron Lighthouse Walk. It is a classic. Not only do you get stunning panoramic vistas from the lighthouse itself, but you also get the cool shade of coastal rainforest, beautiful beaches to have a quick dip and lots of cafes to stop and treat yourself. 
It is the kind of walk you could take a half a day over and experience some of the best of what Byron has to offer in one impressive loop. 
The walk has lots of steps and some steep sections so while it is ideal for taking young kids on your back it's not a good walk for a stroller. 
Beaches
Main Beach
Main Beach, Byron Bay is an absolutely stunning beach with plenty of amenities and parking, in
a fantatsic location close to the Byron village precinct.
Byron Bay Surf Club is loacted at Main Beach and patrol the beach every day of the year, so
perfect for families. As well as its undeniable natural beauty with white sand and calm clear waters Main Beach has a vibrant and colourful atmosphere.
Wategos Beach
With views stretching across the bay towards Wollumbin/Mt Warning and the surrounding
mountains and out towards Julian Rocks, it's one of the most picturesque beaches in the area.
It's located just below the Cape Byron Lighthouse and is an easy five minute drive from Byron's
town centre, or a beautiful thirty minute walk along Byron's famous walking track.
It's a great spot for exploring rock pools or lazing about on a grassy patch under some trees with
picnic benches and BBQs.
The Pass
The Pass is world famous for its surfing. Located between Wategos and town, it has the longest
right-hand point break in the bay – great for both long and short boarders. Fisherman's Lookout
is the perfect place to take in the view and to watch for dolphins and turtles, as well as whales
during the whale migration season. It's an easy walk up a set of stairs to one of Byron's best
viewpoints and is one of the most popular photo opportunities in Byron.
Captain Cooks
Most people wouldn't know the name of this little section of beach. It's usually the calmest spot inthe bay for a swim, tucked up in the corner between The Pass and Clarkes Beach. You could
easily spend a whole day down here lazing under an umbrella, reading a book and dipping in
and out of the water. The sandbank creates a calm, lagoon-like section of beach, making Captain Cooks usually a
little more protected and calmer than the others. 
Broken Head
Broken Head Beach and Broken Head Nature Reserve are located about a 10-minute drive
south of Byron Bay. There is a campground here along with some lovely, open, green areas with
BBQs, perfect for entertaining and relaxing.
It has some beautiful, secluded beaches as well as a walking track through littoral rainforest out
onto the most stunning headland with views to both the north and south. It's also a lot quieter
than most of the beaches in town as it's that little bit further to get to – perfect to escape the
crowds.
Tallow Beach
Tallow Beach stretches about 6.5km from Cosy Corner in the north (just below the lighthouse) to
Broken Head in the south. It's an unprotected beach and dog-friendly in some areas (perfect for
those taking their beloved four legged friends on holidays).
The beach can be pretty dangerous for swimming; rips are common along this stretch of beach,
so take care when swimming here. Cosy Corner is the best part of Tallow Beach as this is the
only section of beach in Byron which is protected from northerly winds.