Break away from busy and explore nature and surrounds of Byron Bay.
Byron Bay is surrounded by hinterland waterfalls, native rainforests and a coastline known around the world for its pristine beaches, crystal waters and rich marine life. Explore some of the most beautiful nature of the Northern Rivers.
Be sure to tag @beachhousesofbyron on social when you visit any of these beautiful spots Byron Bay has to offer.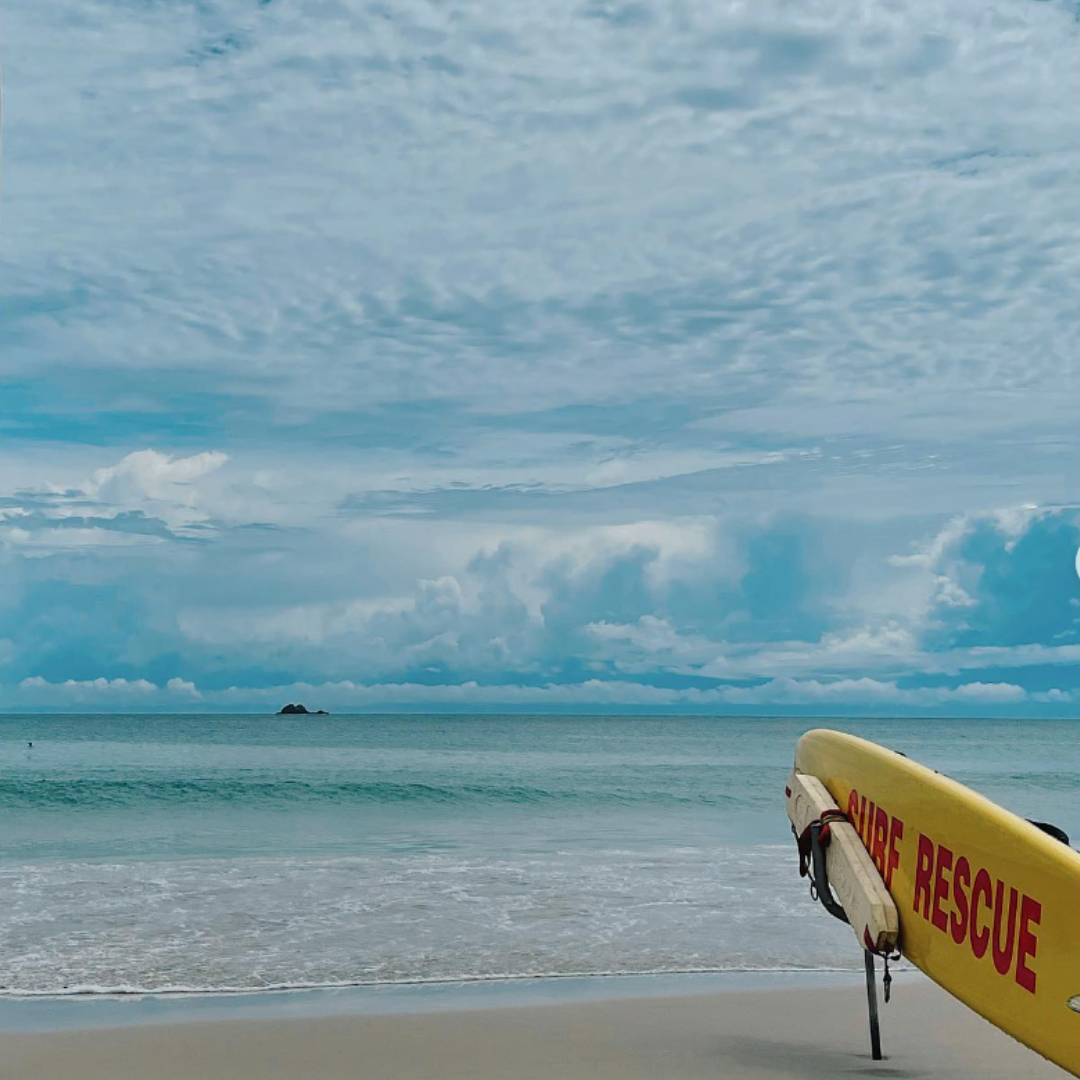 Main Beach, Byron Bay is an absolutely stunning beach with plenty of amenities and parking, in a fantastic location close to the Byron village precinct.
Byron Bay Surf Club is located at Main Beach and patrol the beach every day of the year, so it's perfect for families. As well as its undeniable natural beauty with white sand and clear waters, Main Beach has a vibrant and colourful atmosphere.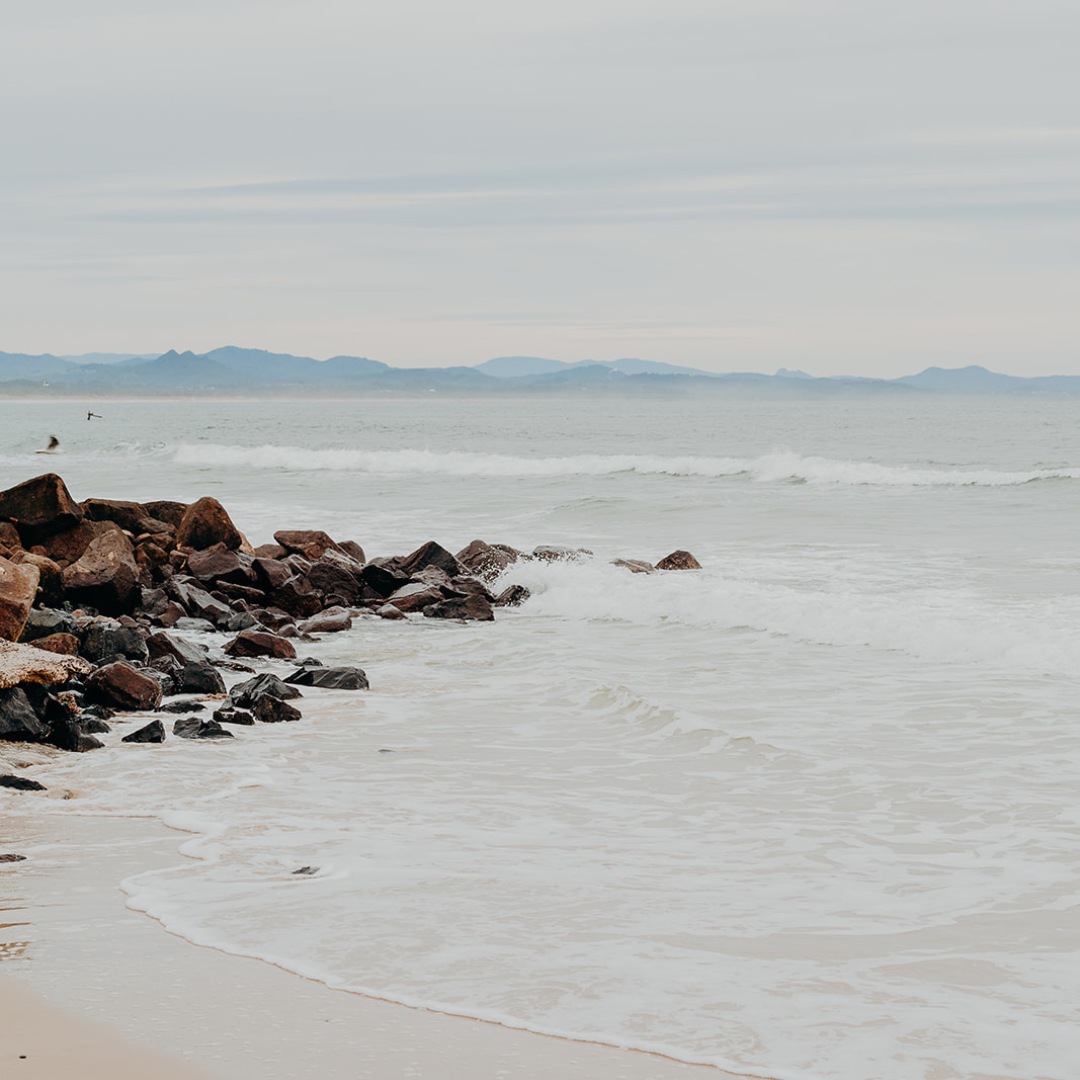 With views stretching across the bay towards Wollumbin/Mt Warning and the surrounding mountains and out towards Julian Rocks, Wategos Beach is one of the most picturesque beaches in the area.
It's located just below the Cape Byron Lighthouse and is an easy five minute drive from Byron's town centre, or a beautiful thirty minute walk along Byron's famous walking track.
It's a great spot for exploring rock pools or lazing about on a grassy patch under some trees with picnic benches and BBQs.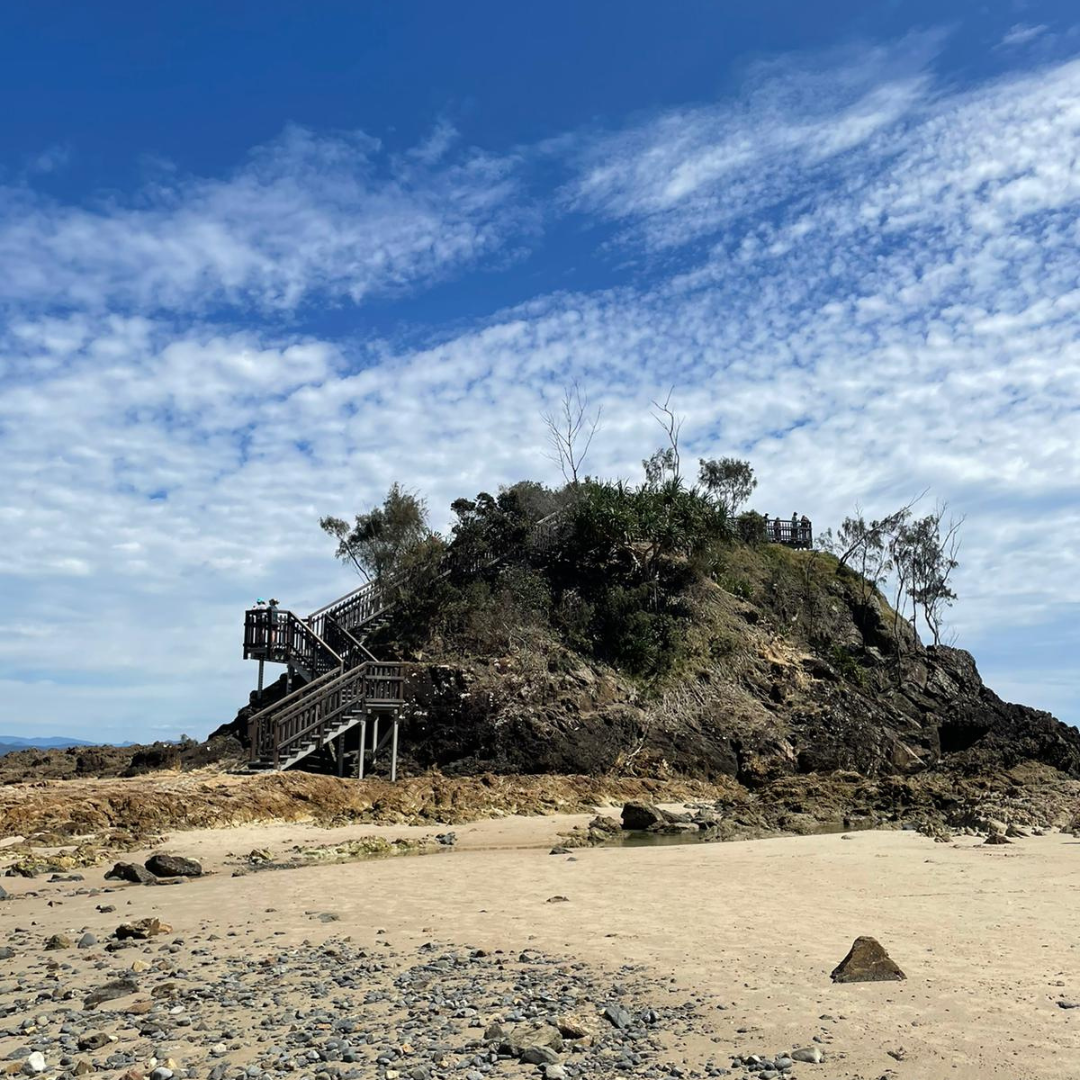 The Pass
The Pass is world famous for its surfing. Located between Wategos and town, it has the longest right-hand point break in the bay – great for both long and short boarders.
Fisherman's Lookout is the perfect place to take in the view and to watch for dolphins and turtles, as well as whales during the whale migration season. It's an easy walk up a set of stairs to one of Byron's best viewpoints and is one of the most popular photo opportunities in Byron.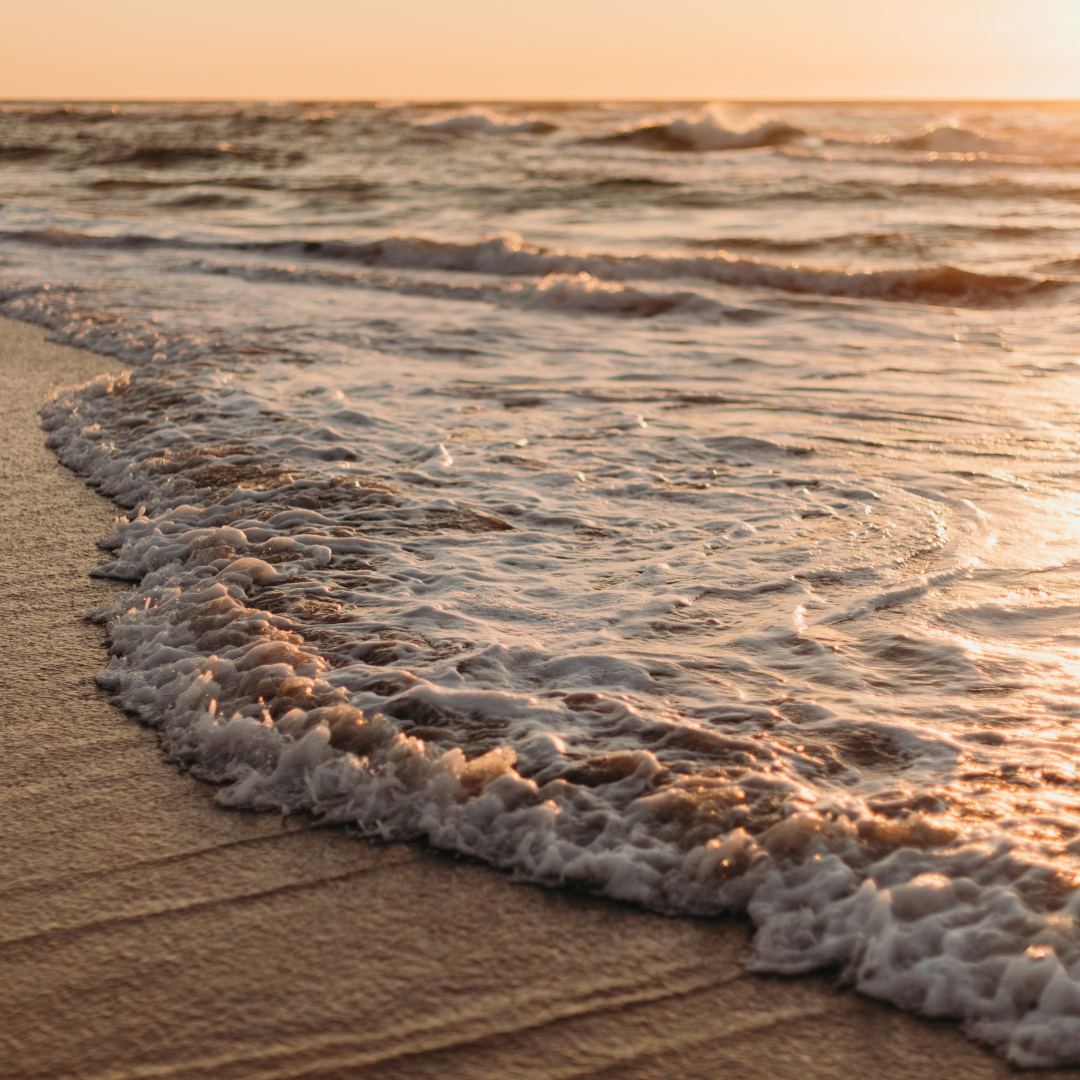 Most people wouldn't know the name of this little section of beach. It's usually the calmest spot in the bay for a swim, tucked up in the corner between The Pass and Clarkes Beach.
You could easily spend a whole day down here lazing under an umbrella, reading a book and dipping in and out of the water. The sandbank creates a calm, lagoon-like section of beach, making Captain Cooks usually a little more protected and calmer than the others.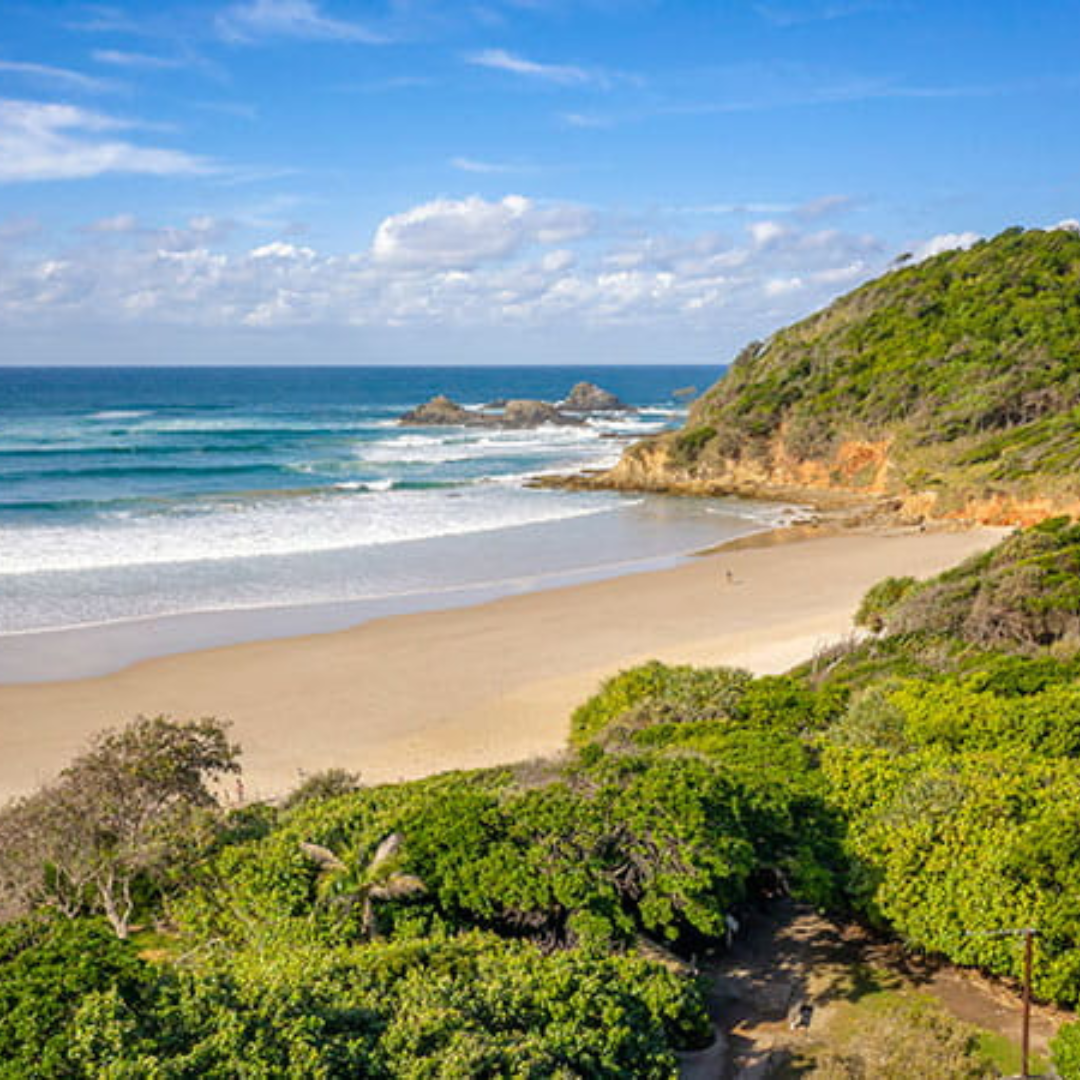 Broken Head Beach and Broken Head Nature Reserve are located about a 10-minute drive south of Byron Bay. There is a campground here along with some lovely, open, green areas with BBQs, perfect for entertaining and relaxing.
It has some beautiful, secluded beaches as well as a walking track through rainforest out onto the most stunning headland with views to both the north and south. It's also a lot quieter than most of the beaches in town as it's that little bit further to get to – perfect to escape the crowds.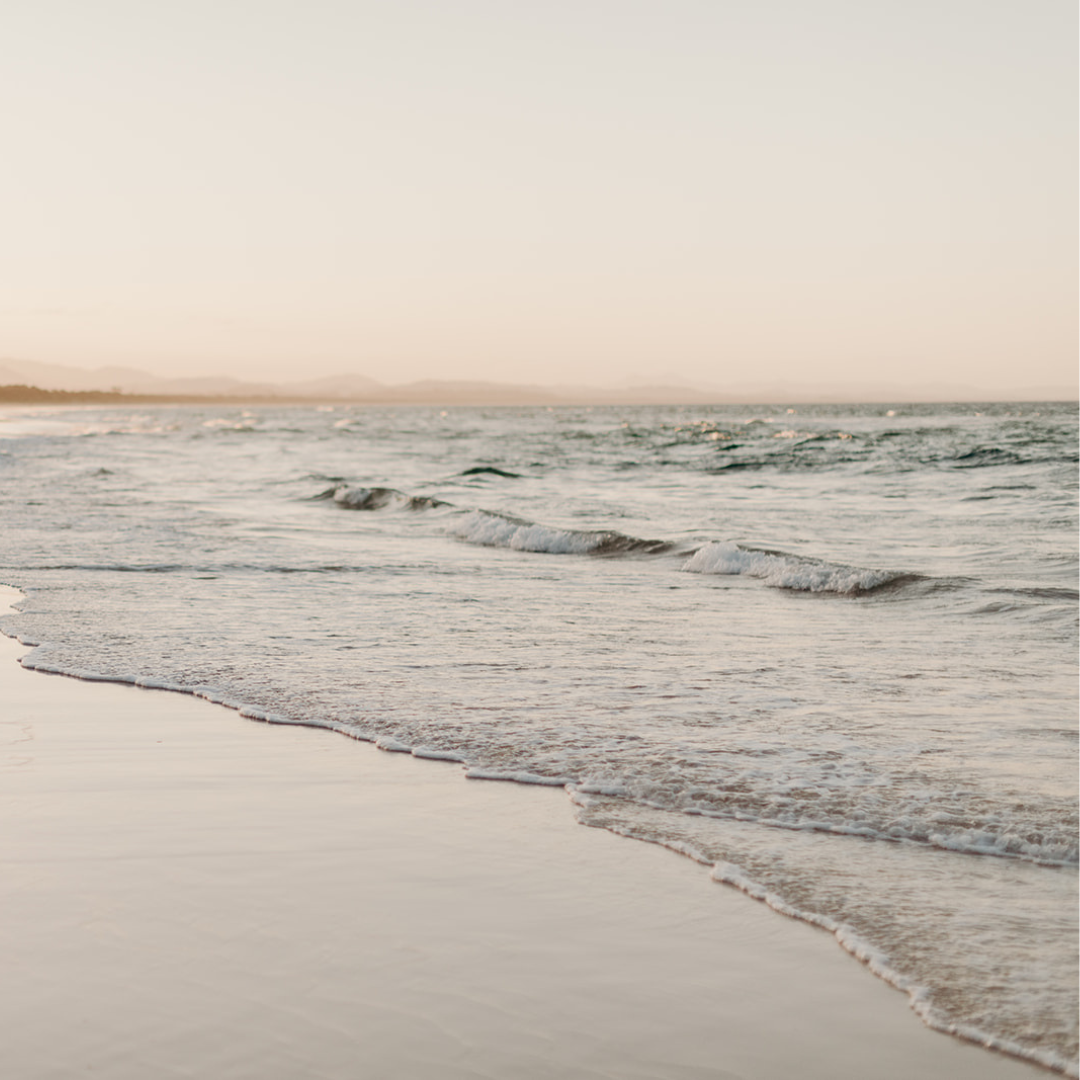 Tallow Beach stretches about 6.5km from Cosy Corner in the north (just below the lighthouse) to Broken Head in the south. It's an unprotected beach and dog-friendly in some areas (perfect for those taking their beloved four legged friends on holidays).
The beach can be pretty dangerous for swimming; rips are common along this stretch of beach, so take care when swimming here. Cosy Corner is the best part of Tallow Beach as this is the only section of beach in Byron which is protected from northerly winds.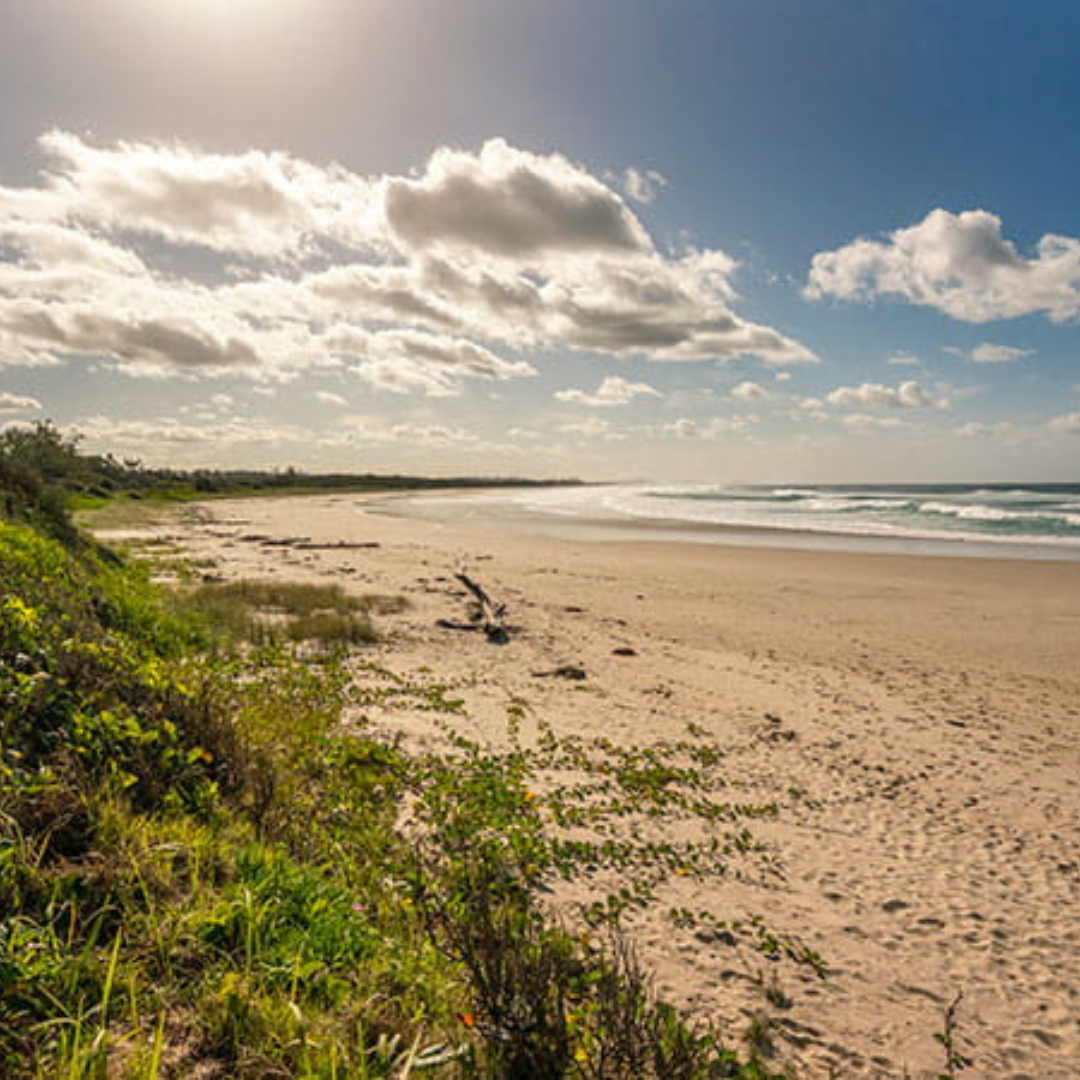 If a beach stroll is what you're seeking, you're spoiled for choice around Byron Bay, but the beach walk from Brunswick Heads is a firm favourite!
This beach continues unbroken all the way to Byron Bay—though that's a little over 10km away—so it's perfect for a stroll of any length.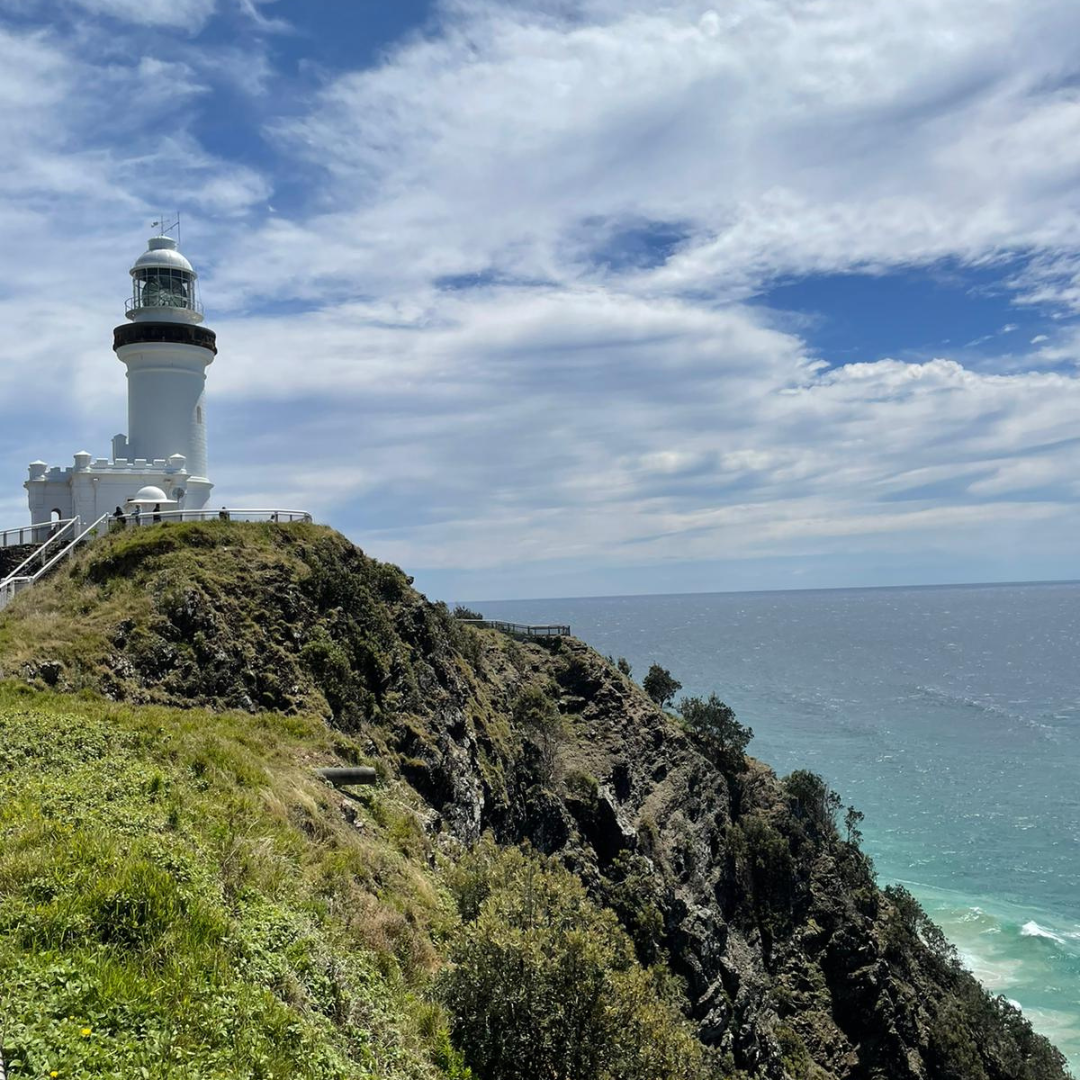 It is impossible not to include the Cape Byron Lighthouse Walk in the best walks in Byron. It is a classic. Not only do you get stunning panoramic vistas from the lighthouse itself, but you also get the cool shade of coastal rainforest, beautiful beaches to have a quick dip and lots of cafes to stop and treat yourself.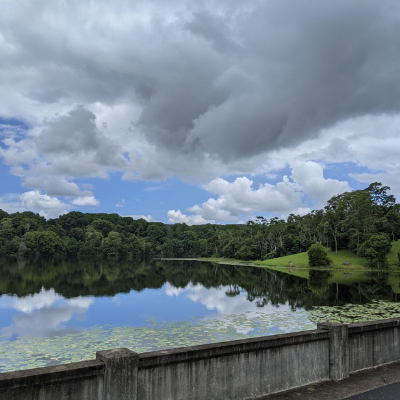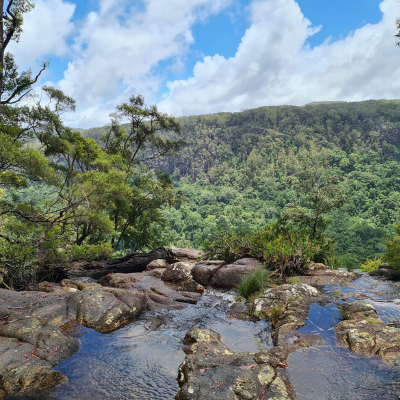 Walk or mountain bike the numerous fire trails and explore the 10km Goonengerry Waterfall loop track to see the two beautiful waterfalls that plunge into the valley below. To head straight for the waterfalls take the clockwise direction of the loop track.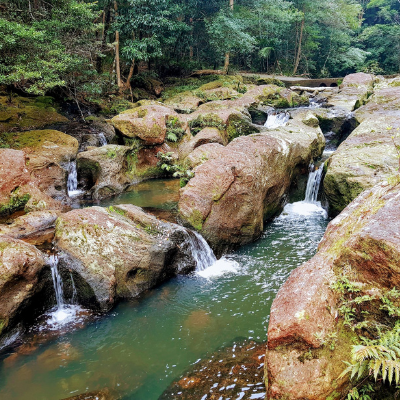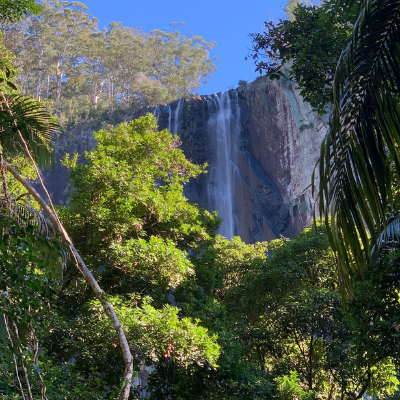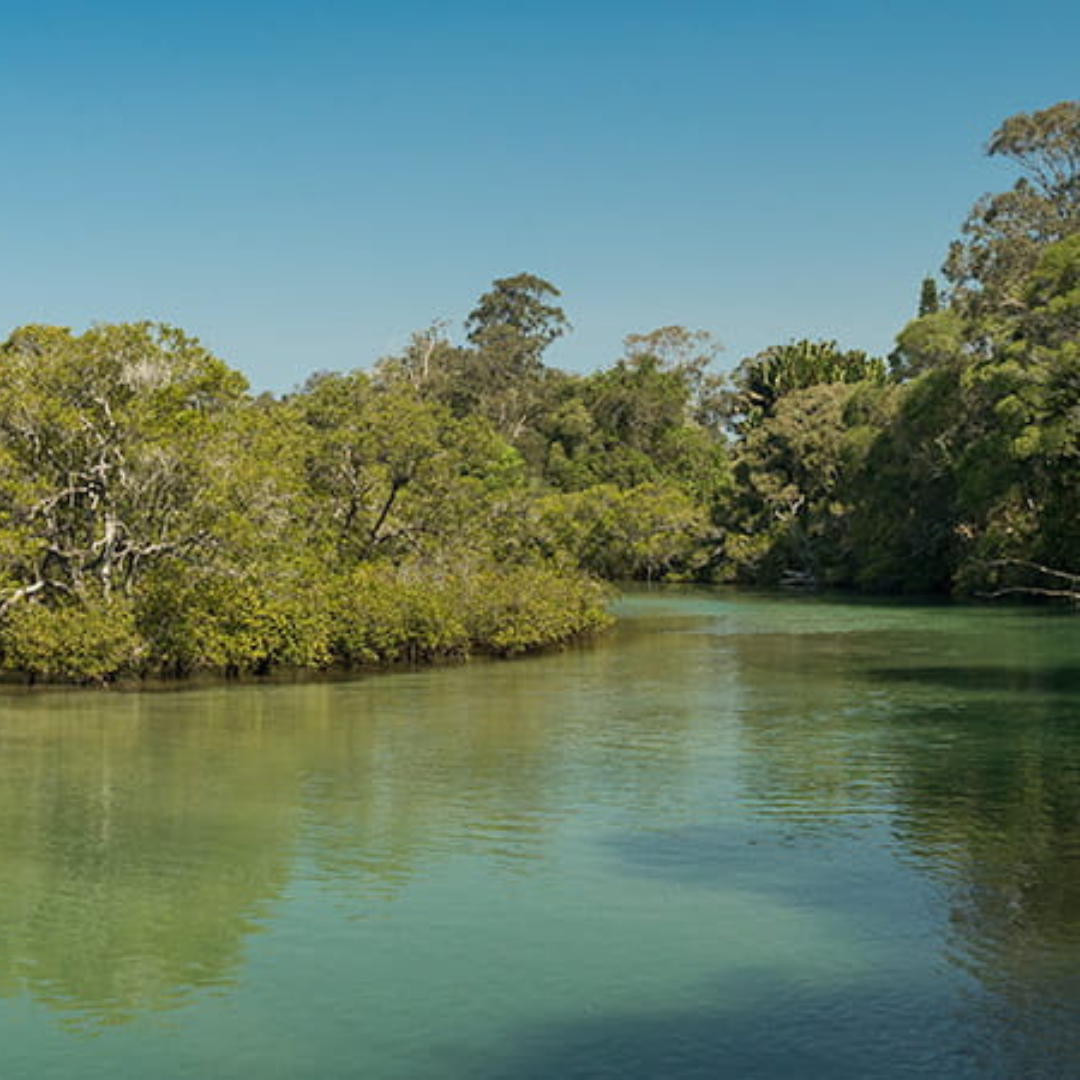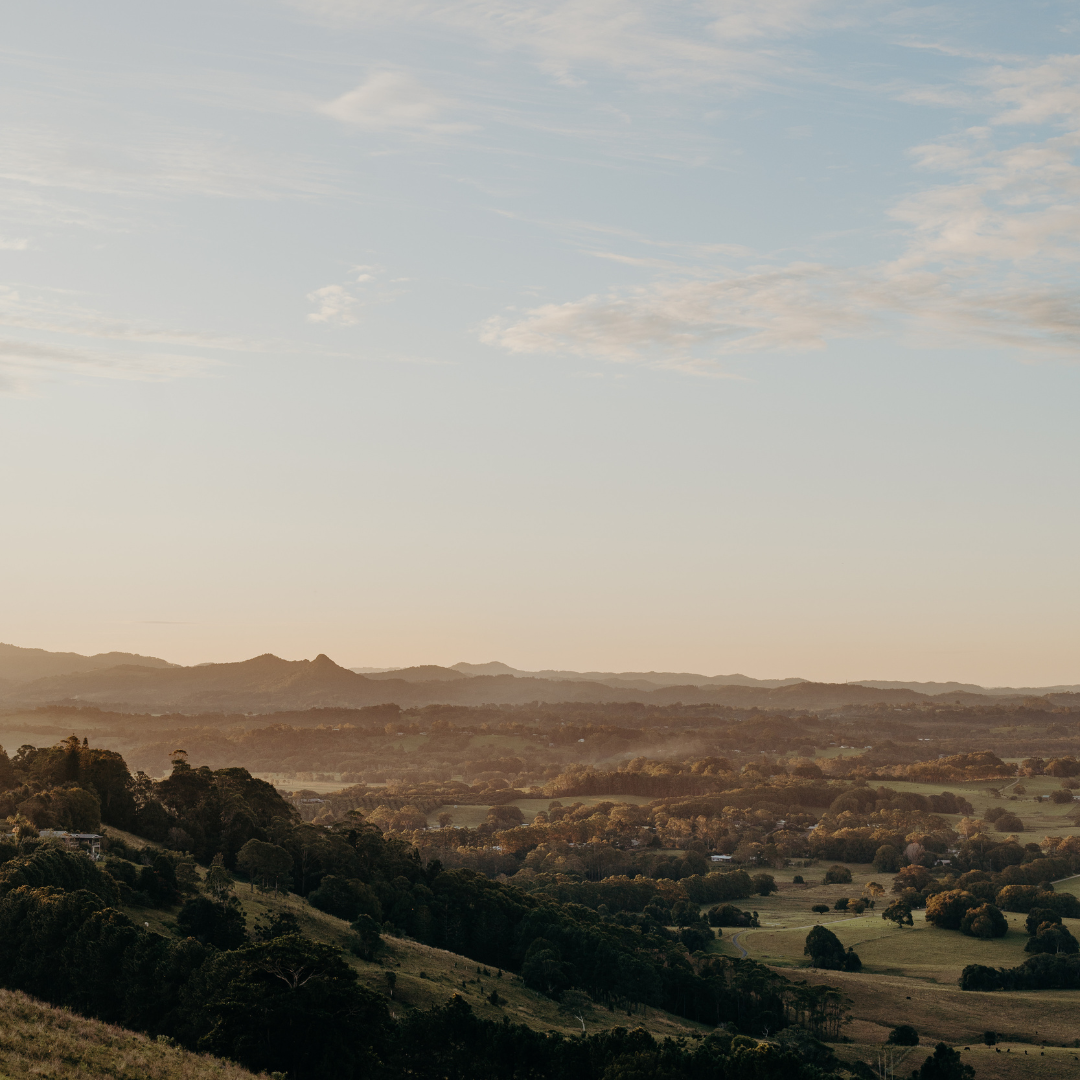 World Heritage-listed Wollumbin National Park, formerly known as Mount Warning National Park, is a great place for a picnic or a day walk. Wollumbin, which dramatically rises from World Heritage-listed Wollumbin National Park to a height of 1,157m above sea level, is a remnant central vent of an ancient volcano.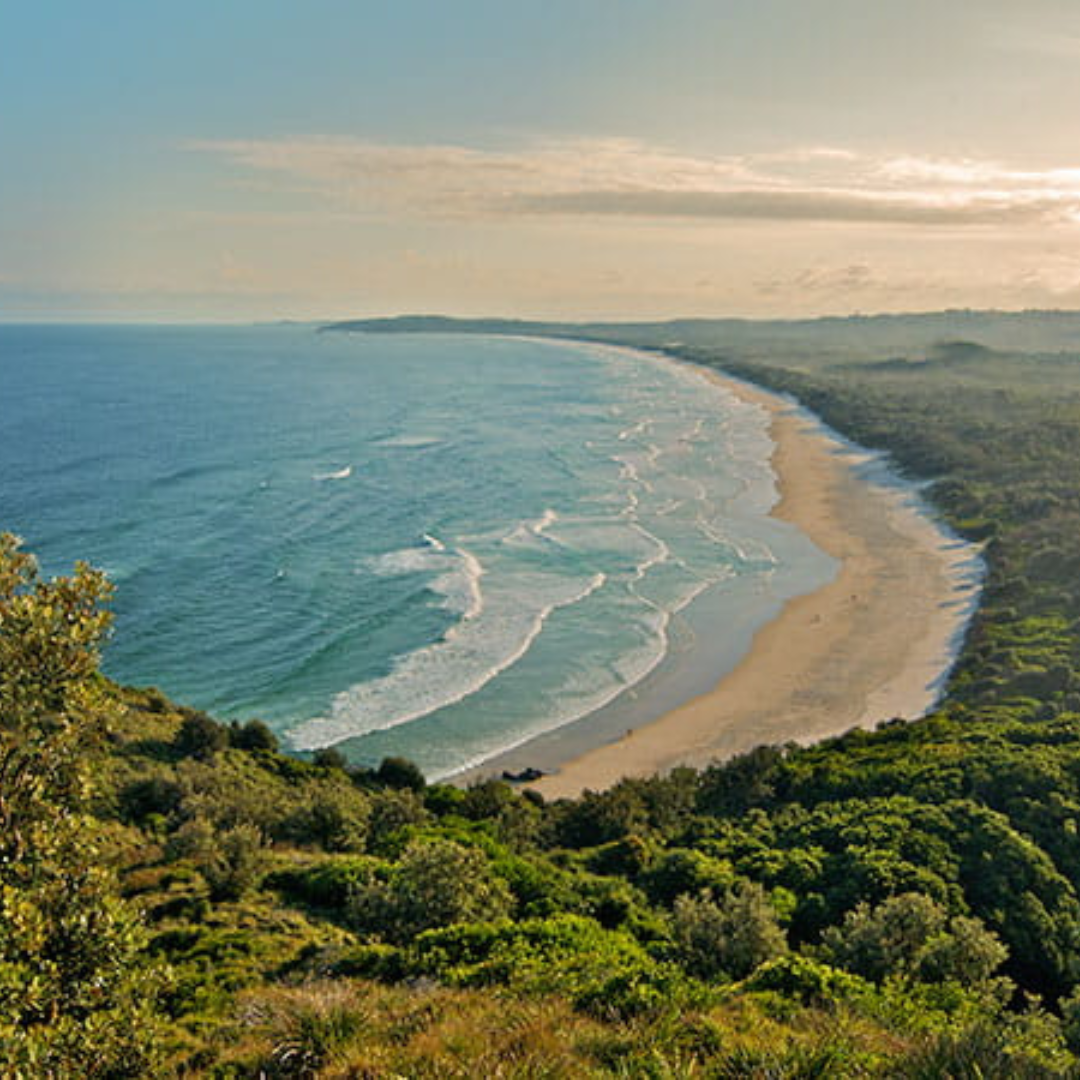 The 183-hectare park stretches from the lighthouse reserve on Australia's most easterly point south along Tallow Beach for nearly two kilometres. Cape Byron Headland stands on the most easterly point of the Australian mainland. A spectacular clifftop walking track offers panoramic views of the ocean and north coast hinterland.
An outstanding vantage point for viewing a diverse range of marine life, including turtles, dolphins and the humpback whales on their annual migration.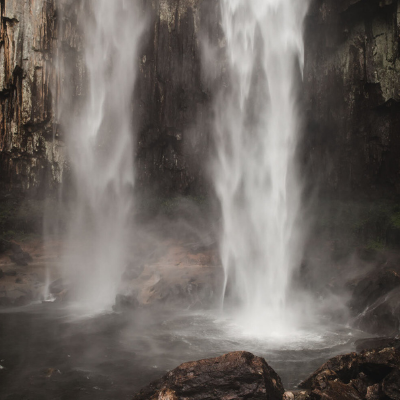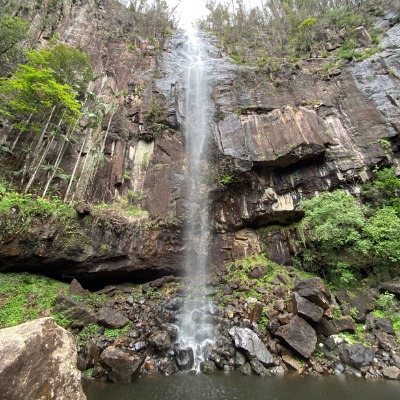 Take the beautiful but easy 1.3km walk to Protesters Falls which was named after the Terania Creek protests of the late 1970s that saved this precious patch of pristine rainforest. There is no swimming in the area as it is home to the endangered Fleay's barred frog.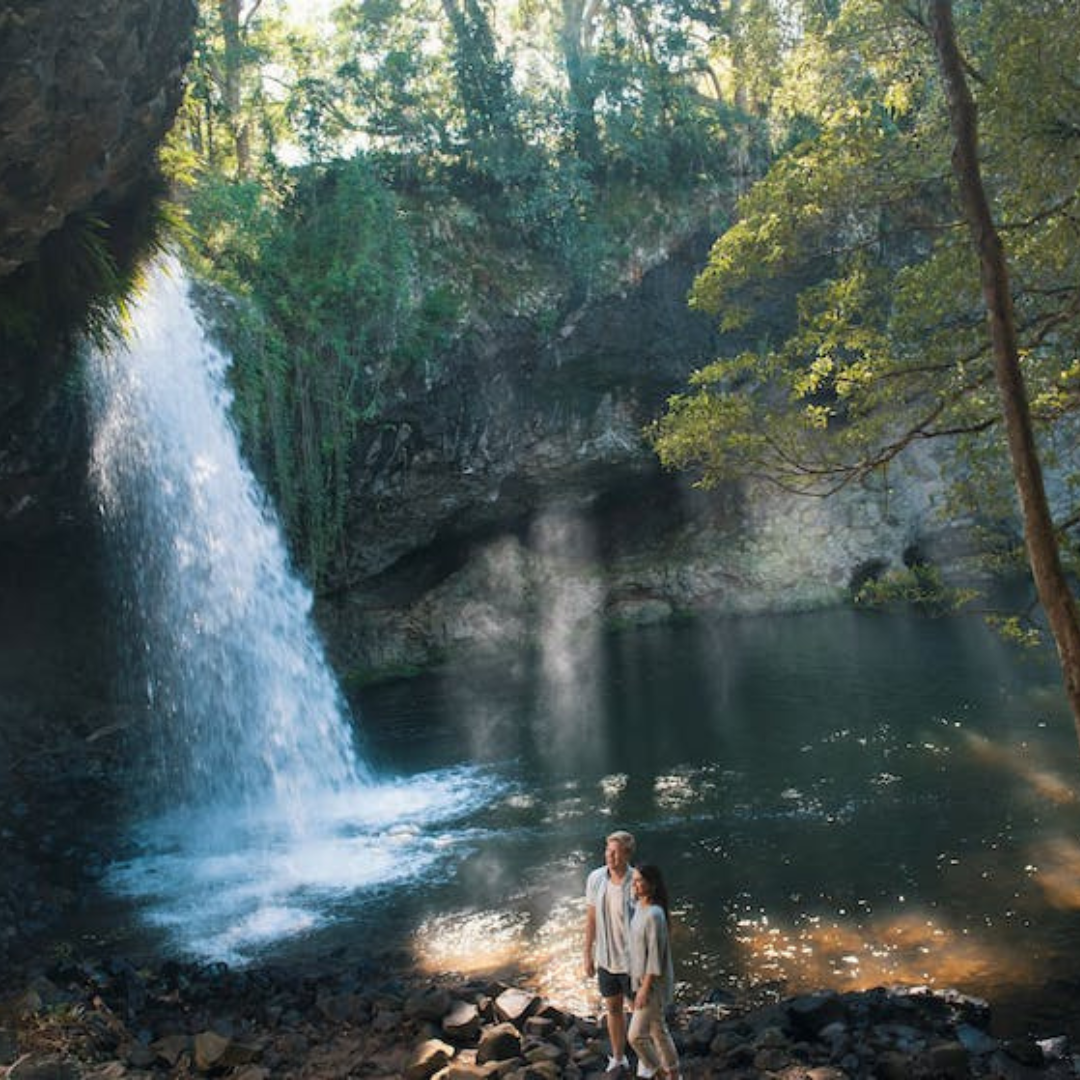 Surrounded by foliage that drapes itself over the damp rock walls, Killen Falls will have you feeling like you are in your own hidden paradise.
It is home to one of the last standing remnants of the big scrub rainforest that once blanketed the Northern Rivers before the cedar-getters cleared most of this forest.
The Killen Falls viewing platform is 660 metre return walk. The base of the falls is a 1km return walk from the car park area.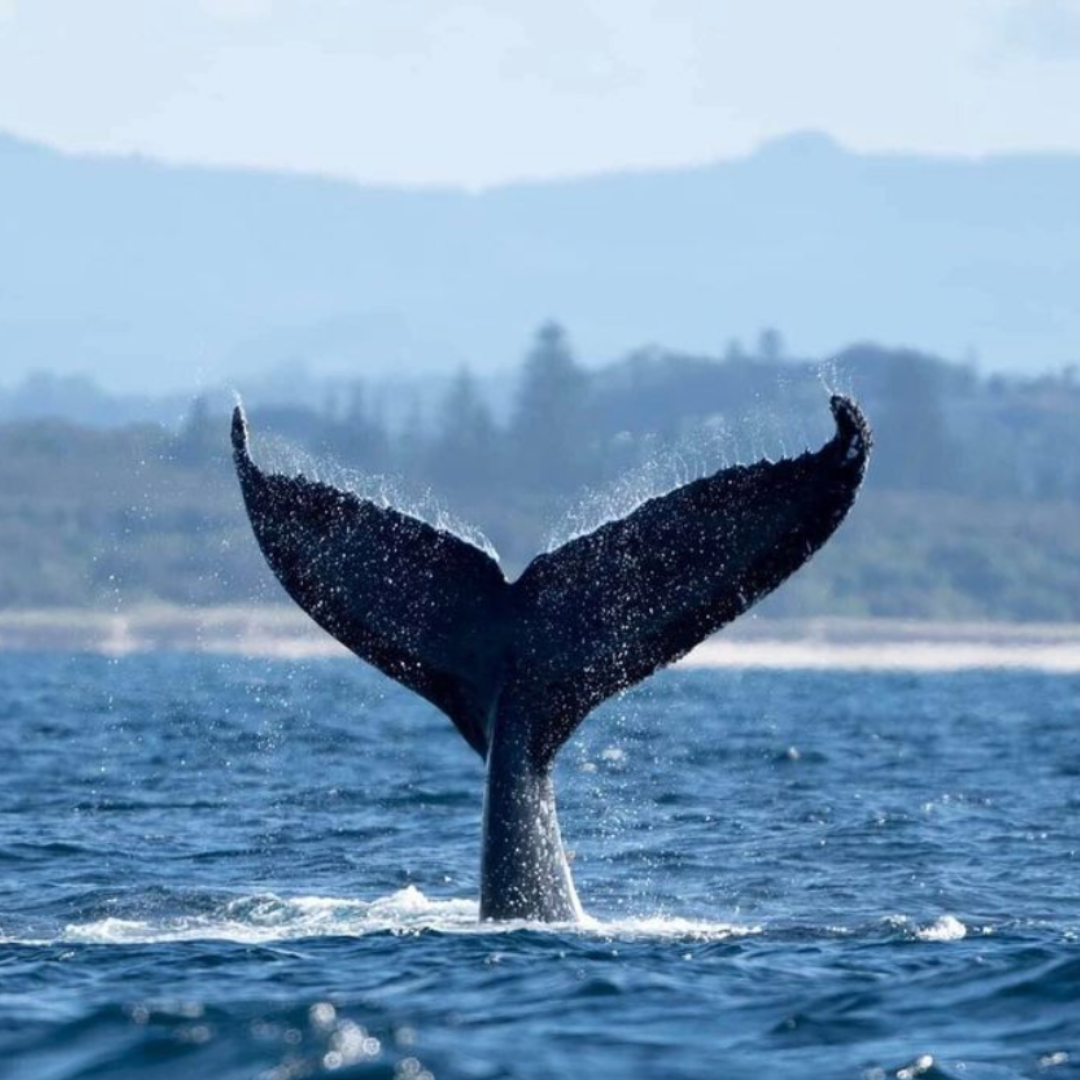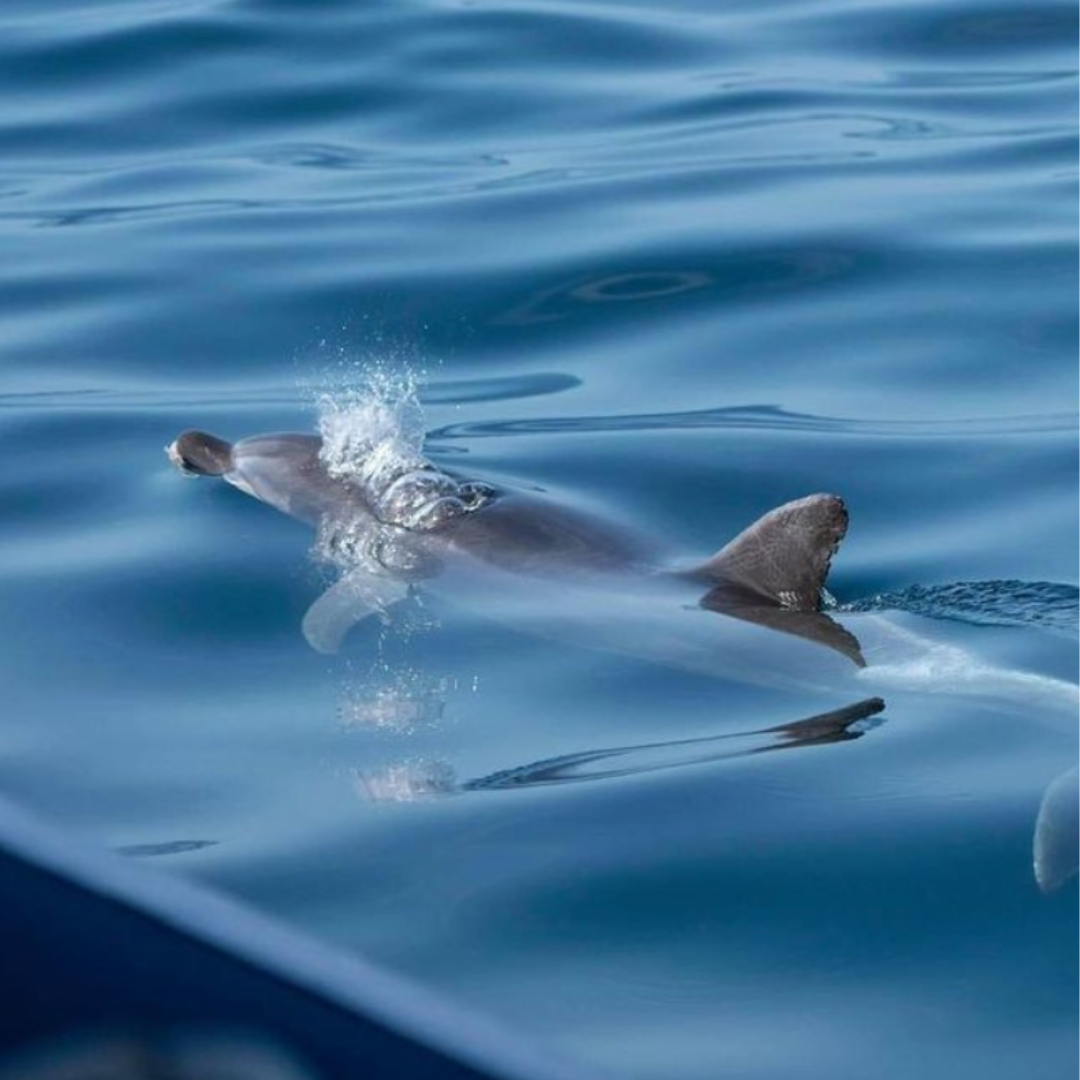 The Ballina & Byron Bay coast plays host to resident pods of bottlenose dolphins all year round. They number between 80 and 120, depending on the time of year, always providing passengers of all ages a thrill. Watch as they play and swim along the coastline between Ballina and Byron Bay.
Whether it's summer or winter school holidays, a fantastic way to spend 3 hours in Byron Bay is paddling across the Bay. Go Sea Kayak offers Dolphin Sea Kayak tours that take you to the most likely spots where you'll see local dolphins play in the surf.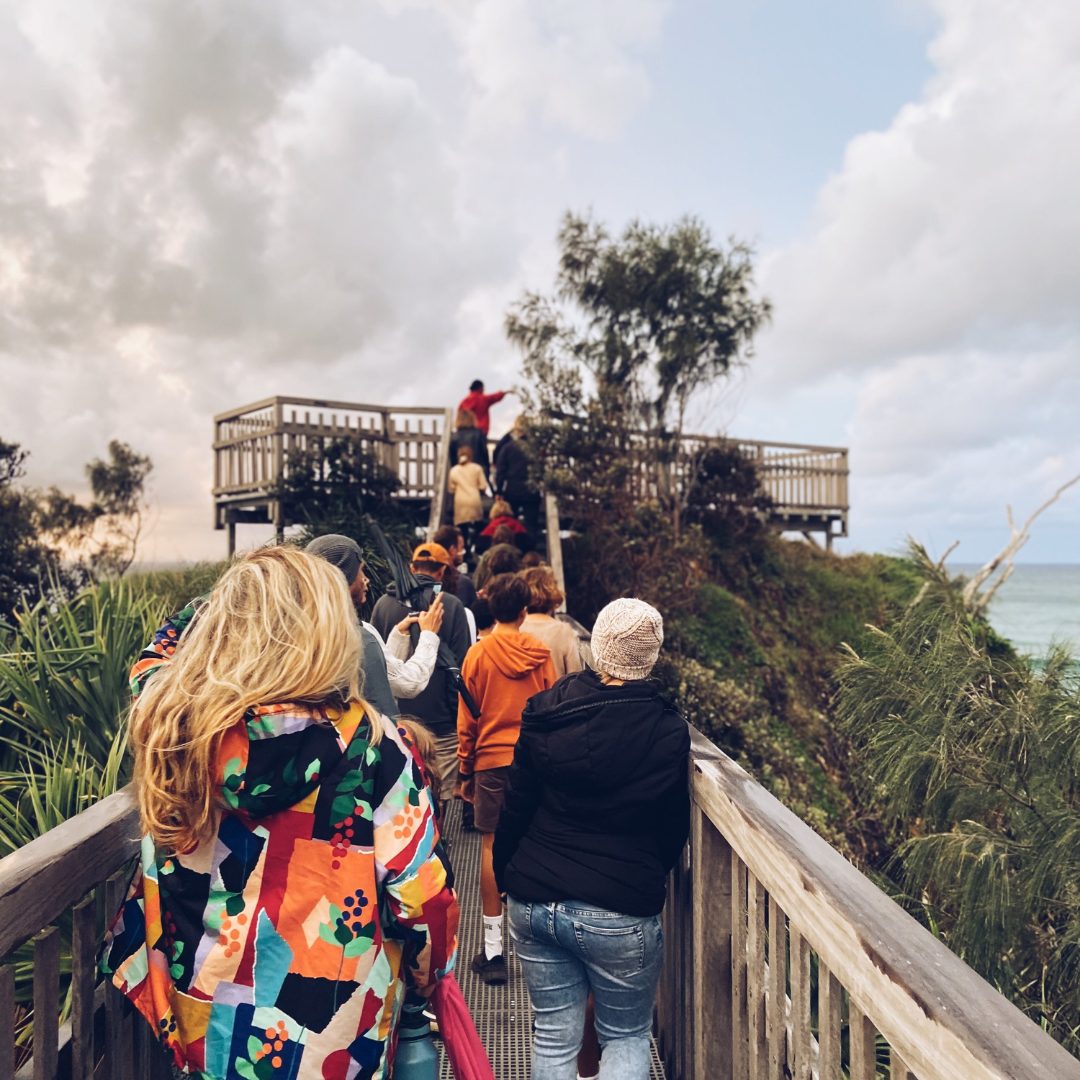 Cape Byron Aboriginal tours take guests on an easy 500 metre (1.5 hour) return walk while learning about significant places and hearing local history and traditional stories. There are opportunities to learn some Bundjalung language and about bush food, natural medicine, tools, weapons and artifacts.
Guests often see an abundance of wildlife, such as dolphins, wallabies and Fairy Wrens to name a few. From coastal rainforest to crashing waves and rocky cliffs, the views on this tour are truly special.