Should I get a property manager for my Byron Bay holiday property or Airbnb?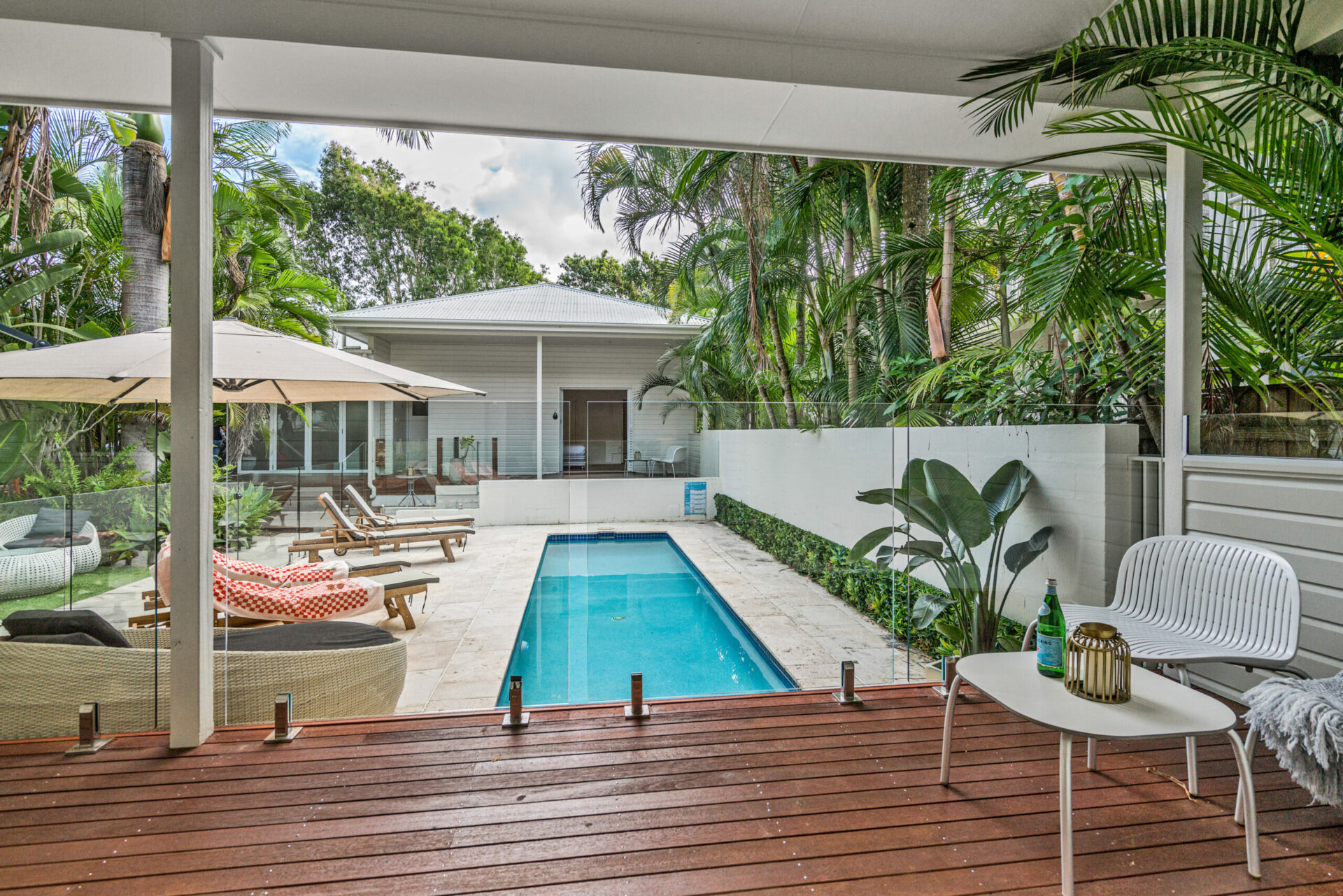 To establish an in-demand, income-generating and successful holiday rental property, there are a lot of things you have to juggle. This is especially true if your property is located outside of where you normally live.
Managing the availability, cleaning and maintenance, responding to enquiries and managing guest bookings is a huge time commitment. Not to mention you need to be available and on-call for your guests 24/7. If you fail to get it right and create a seamless guest experience, your reviews will reflect this and bookings will be impacted.
A local Byron holiday home and Airbnb property manager can help you reduce your time commitment and increase your income and the overall guest experience. You'll have peace of mind knowing your property is being found, booked, cleaned and maintained and guests are having a memorable holiday.
If you know that you want to be 100% hands-off when it comes to the management of your holiday rental property, a property management company is a must.
What are the benefits of using a local Byron Bay holiday property manager?
If self-managing your holiday rental is eating too much into your free time or causing you too much stress, a good holiday property management company like Beach Houses of Byron is just what you need. With a good local holiday property manager you'll:
Get back your peace of mind

Have a clean, maintained and well presented holiday home year-round

Have access to a number of proven industry connections such as cleaners, maintenance staff and other local businesses

Enjoy more you time

Have a round the clock on-call emergency contact

Increase your overall guest experience

Have access to invaluable local and industry knowledge and advice
Our ultimate goal is to give you peace of mind, increase your bookings and give your guests 5-star review worthy holiday experiences they will never forget.
What services do holiday property managers provide?
We offer end-to-end property management and tailor our services to suit how hands-on Airbnb property owners want to be. Tasks you may choose to outsource to your property manager include:
Create and manage your third party listings including Airbnb and Booking.com

(keeping the calendar up to date, changing prices, adding new photos)

Respond to 100% of initial guest inquiries

Providing a 24/7 local emergency contact

Coordination of cleaners, laundry services and all maintenance issues

Be the main point of contact for your guests

(responding and messaging guests, answering questions, sending out booking information)

Create a seamless check-in experience for your guests

Create a digital and/or printed property guidebook for your guests

Replenishment of consumables (toilet paper, tissues, soaps, garbage bags, etc.)

Guidance and management of styling, interior design and property photography

Collecting and monitoring guest reviews
How do I decide which holiday rental management tasks to outsource?
Deciding which tasks to outsource and how hands-on (or off!) you want to be when it comes to managing your Airbnb property can be difficult. Consider the following:
Which aspects of the work do you enjoy, if any?

Do you have enough time to dedicate to being an exceptional host?

What aspects are you comfortable having a third party manage?

Are you happy with your results as a self-managed host?
Why should I choose Beach Houses of Byron to manage my holiday property?
With over 45 years of experience in the travel industry combined, we're seasoned in creating memorable guest experiences! We pair our local knowledge with our exclusive concierge services to give our guests personalised holiday experiences.
We take care of all the guest communications from the moment your property is booked. Our team are available to answer any guest enquiries during business hours and provide an after-hours service for emergencies. We work closely with property owners to ensure your property is holiday rental-ready, bringing any maintenance issues to attention and managing the linen, laundry and cleaning between bookings.
All of our holiday houses are featured on our website and listed on our online booking system. Our passionate marketing team regularly create content featuring our properties and the local community for our website, social media, email marketing and other digital channels. When you become part of the Beach Houses family, you also receive a personalised illustration of your holiday home in line with our brand and the option for professional styling and photography.
Using a property management company local to the Byron area means you have someone on the ground. We can visit your property when needed, advise on local laws and regulations, have a number of local community partners and provide guests with local tips for a memorable experience.
Are you interested in our local Byron Bay property management services? You can find out more with our free info pack and get in touch here.
If you have a holiday rental property outside of Byron Bay and the Northern Rivers, check out our sister company Australian Abodes.